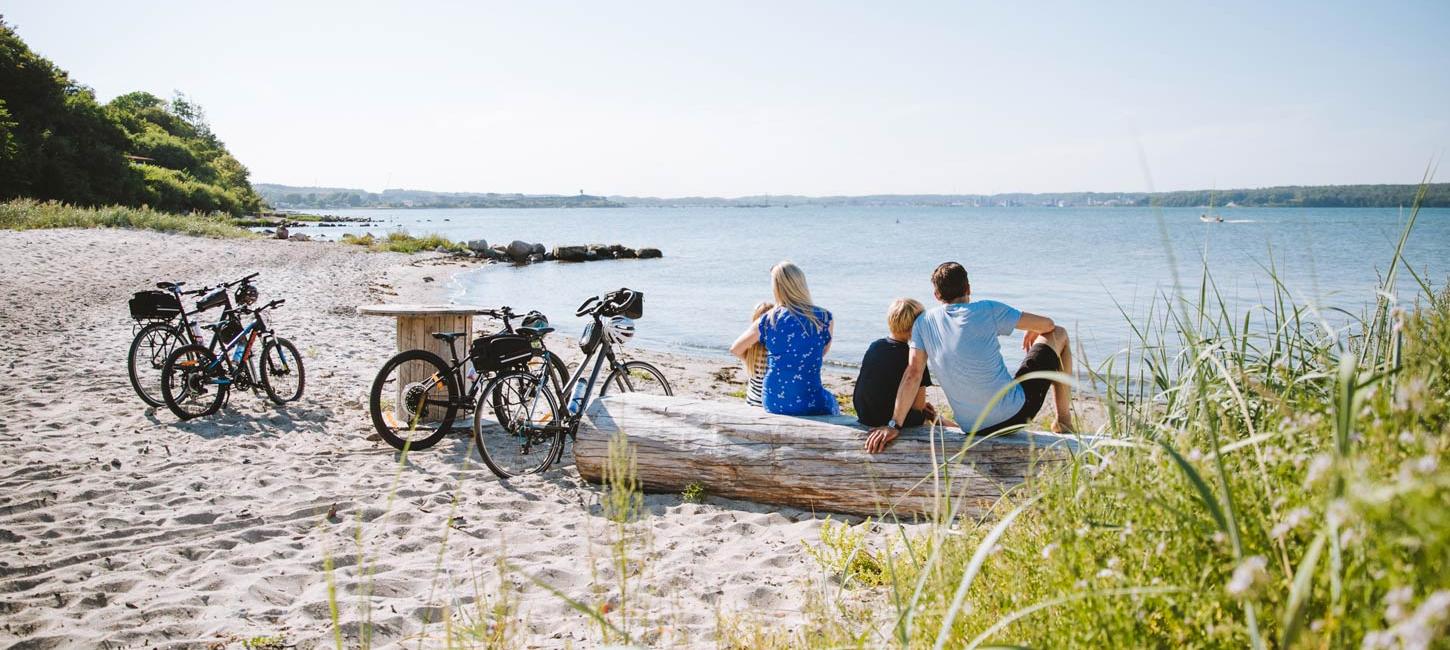 Stranden in Sønderjylland
Foto:
Destination Sønderjylland
In Sønderjylland liggen de stranden aaneengeregen als parels en of je nu lekker op het strand wilt liggen om te ontspannen of dat je liever actief bezig bent: wij hebben een strand dat bij je past.
Alle stranden op deze pagina hebben in 2022 de Blauwe Vlag gekregen.
Blauwe Vlag-stranden moeten schoon en goed onderhouden zijn en hebben onder andere reddingsvoorzieningen, goed sanitair en gescheiden afvalinzameling. Zo kan iedereen van het strand genieten.
Op stranden met Blauwe Vlag worden in het zwemseizoen minimaal tien watermonsters genomen die worden geanalyseerd op E. coli en enterokokken. De actuele waterkwaliteit moet op Blauwe Vlag-stranden worden vermeld op informatieborden. Als de waterkwaliteit niet in orde is, moet de Blauwe Vlag worden gestreken.
De video's beginnen bij de Deens-Duitse grens en volgen vervolgens de oostkust omhoog.
Klik bij elk strand op 'Lees meer' voor meer informatie over de ligging, faciliteiten, activiteiten, enz.
Let op: er zijn ook twee Blauwe Vlag-stranden op Rømø: Lakolk en Sønderstrand. Video's van die twee stranden volgen later.
 
Læs mere om de enkelte strande
Listen starter ved den dansk/tyske grænse i bunden af Flensburg Fjord og fortsætter nordpå. Nederst på listen finder du de to Blå Flag strande på Rømø.
De campagne is gemaakt met steun van Danmarks Erhvervsfremmebestyrrelse