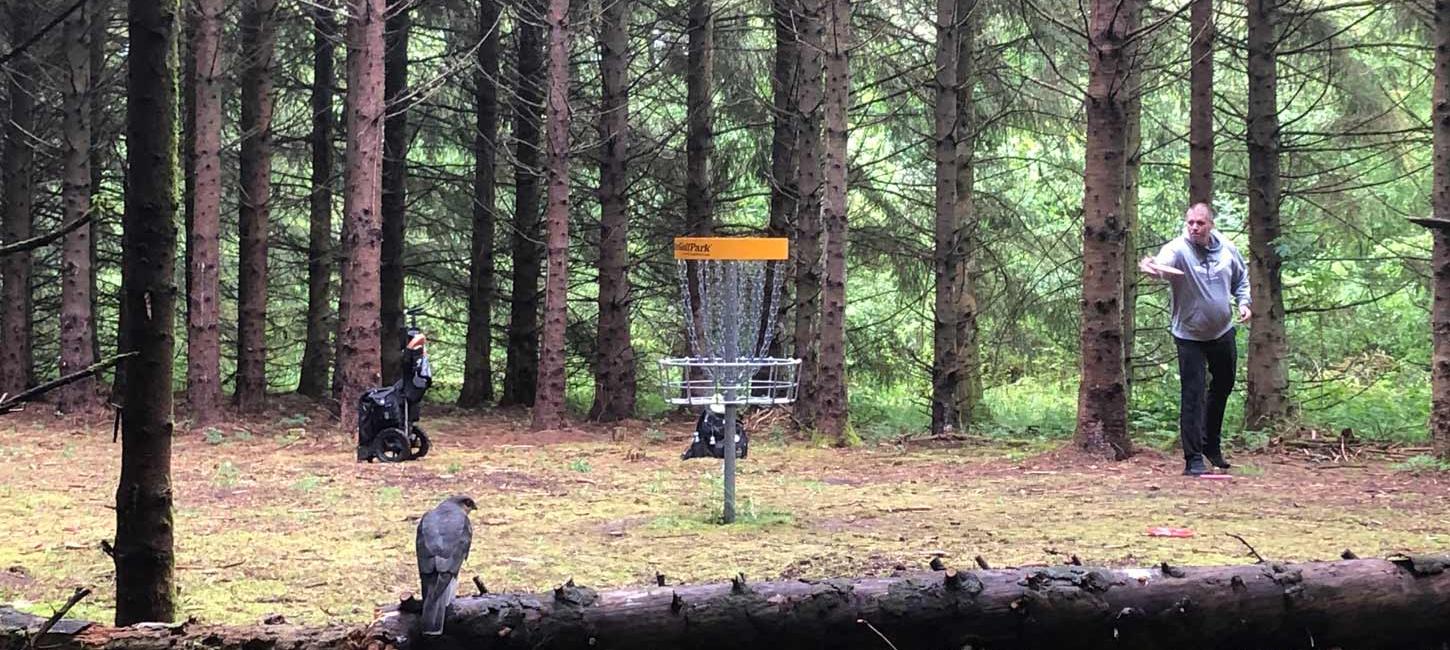 Discgolf in Sønderjylland
Foto:
Æ Disc Golf Klub 6100
Heb je wel eens met een frisbee overgegooid? Til het frisbeeën naar een hoger niveau met een spelletje discgolf. In Sønderjylland vind je op verschillende plekken discgolfbanen, met name aan de oostkust.
Regels voor discgolf
Discgolf wordt net zo gespeeld als gewoon golf.
De golfdisc vervangt de club en bal.
De hole wordt vervangen door een discgolfbasket.
Zorg altijd dat je vrij zicht hebt voordat je gooit. Gooi daarom nooit als er mensen of dieren binnen het bereik zijn.
Je speelt in groepen van maximaal vier personen.
Alle spelers gooien vanaf de tee (start) richting de discgolfbasket (de hole).
Daarna gooi je verder vanaf de plek waar de golfdisc geland is, totdat de disc in de basket zit.
De disc wordt in de hole beschouwd als deze in de basket ligt of in de kettingen hangt. De golfdisc zit niet in de hole wanneer deze boven op de basket ligt of eronder, of als deze de basket alleen maar geraakt heeft.
Het aantal worpen wordt voor elke hole opgeschreven en aan het eind opgeteld. De winnaar is de speler die bij alle holes in totaal de minste worpen heeft gebruikt.
De speler die het verst van de basket staat mag altijd als eerste gooien.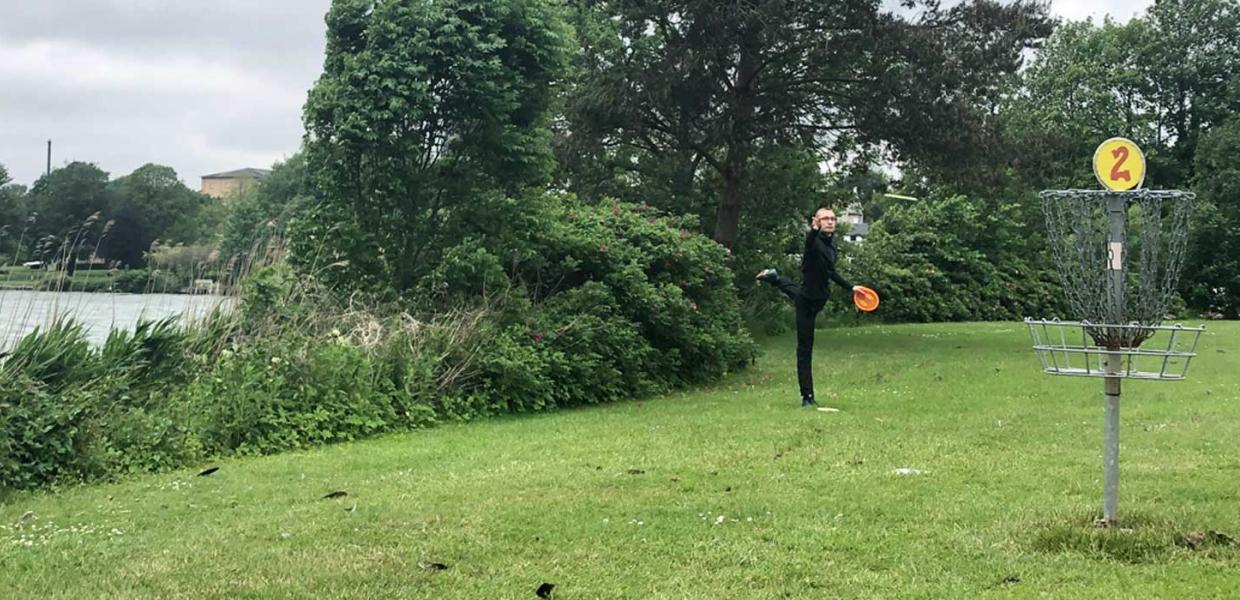 Foto:Æ Disc Golf Klub 6100