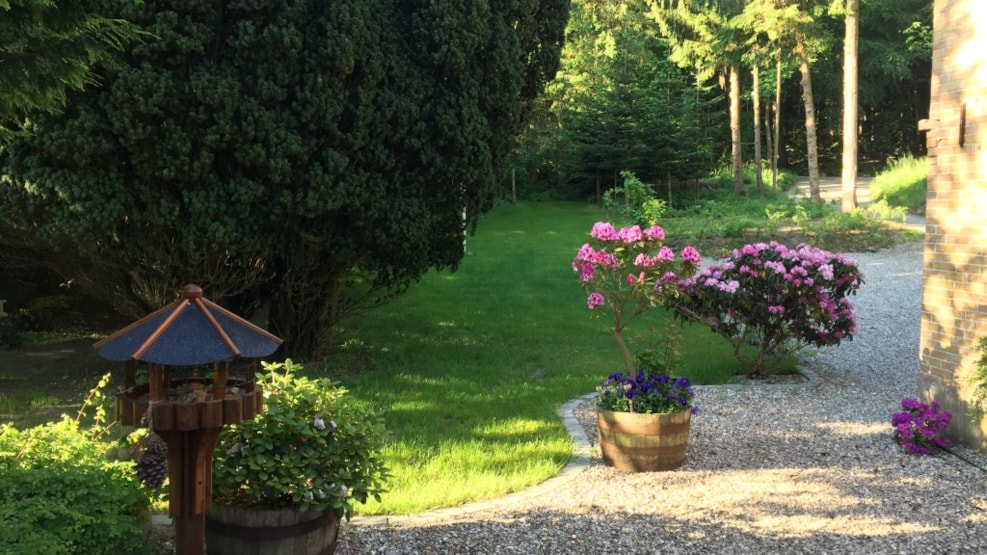 CamperParken Haderslev & Park2Night - motorhome pitches with attached golf park
Motorhome site close to Haderslev and Vesterskoven, with associated golf park where you can try your hand at 4 different types of golf.
Motorhome camp site & activity centre with 4 types of golf
CamperParken is located conveniently close to the centre of Haderslev, on A-road 170 near Haderslev Vesterskov (woods). CamperParken also runs the new Park2 night facility nearby (at Højgårdvej 49, 6100 Haderslev). The site covers an area of 4,000 m2 and accommodates caravans, motorhomes and tents.
When you arrive, you choose a pitch anywhere you wish on the site. Each pitch has a firm underlay and access to electricity. There are CE sockets at the stable and garage buildings.
There are toilets, showers, a washing machine, tumble drier and water supply in the basement. There is a service point near the garage (separate drains) for grey water and chemical toilet waste. The service point is signposted. 
Dogs welcome. For other guests' sake, keep your dog on a leash at all times.
Pay fees on arrival in the letter box. Cash only.
| | | |
| --- | --- | --- |
| Fees per night | DKK | EUR |
| Motorhome/Caravan/Tent/Trailer tent | DKK 150 | EUR 20 |
| Washing machine | DKK 30 | EUR 4 |
| Tumble dryer | DKK 30 | EUR 4 |
Toilet, water, grey water and chemical toilet waste disposal: Free of charge
Activities on the site
On the Park2night site, there is a large golf zone including Japanese park golf (27 holes), miniature golf (18 holes), disc golf (18 holes) and football golf (18 holes). We run on a "pay & play" basis. The system is very simple to use. There is a step-by-step guide and a detailed description of each course and rules of the game. There should be no doubt, but if you need help, please call the phone number provided. You may play any game you wish for as long as you wish. The golf activity centre is open every day from 09:00 until 21:00. Cash payment only.
| | | |
| --- | --- | --- |
| Fees for admission to Haderslev ParkGolf | Child 3-10 years | Child 11+ / Adult |
| ParkGolf & Minigolf & DiscGolf,   per person | DKK 60 | DKK 110 |
Destination Sønderjylland
VisitSønderjylland © 2023