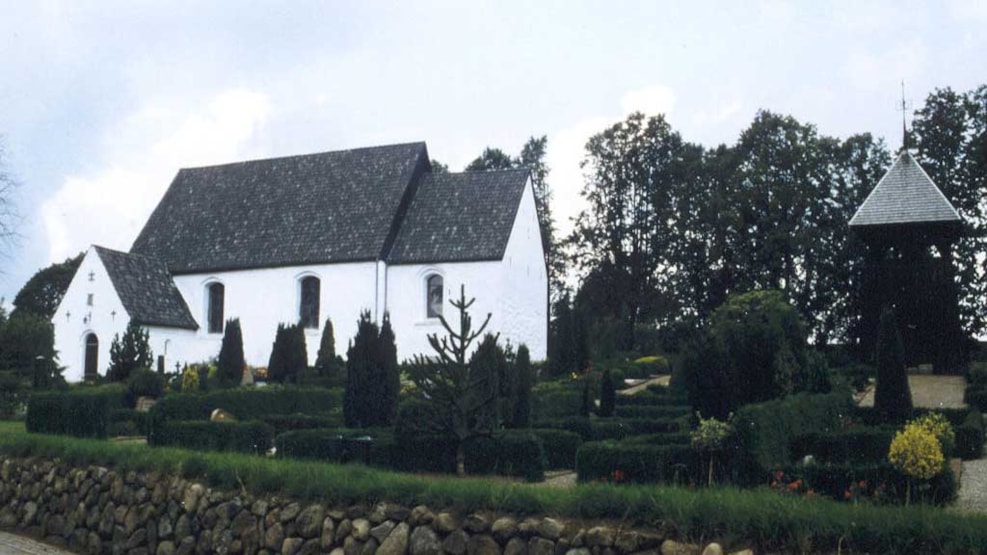 Uge Church
The church in Romanesque stil in Uge is from the 11th. century. and is to be found in the southern part of the village.

The wooden Bellhause is situated east of the church.
The pulpit is from around 1896, carved and with a piece of it´s predecessor from 1633.
The baptismal font is romanesque and the altar is from Peter Petersens workshop in Tonder.
The organ is build by Marcussen & Son in 1984.