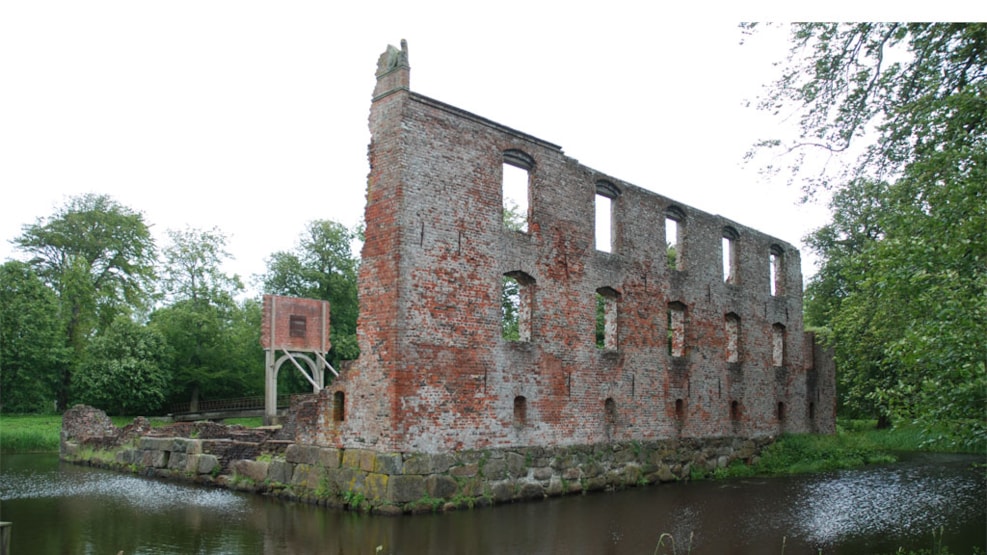 Trøjborg Castle ruin - Bredebro
Peter Rantzaus Trøjborg was built as a four-winged facility, where the north and south wings formed the main wing of the building. Parts of the new buildings were built on medieval foundations. The two main wings and the two narrower side wings were built of Renaissance brick on top of a granite plinth.
All wings were built on two floors above a basement, and in each of the corners of the courtyard was a stair tower with copper spires. The roof on the four wings was of slate. Peter Rantzaus Trøjborg was well protected, as the buildings were surrounded by a tomb with a drawbridge, just as the tomb was surrounded by palisades.
Underground, there was even a prison for the castle's enemies. The architect behind Trøjborg Castle was possibly the Dutchman Hercules von Oberberg, who was behind the ducal castles in Haderslev and Tønning. Like these, Trøjborg was built in Dutch Renaissance style.
Destination Sønderjylland
VisitSønderjylland © 2023