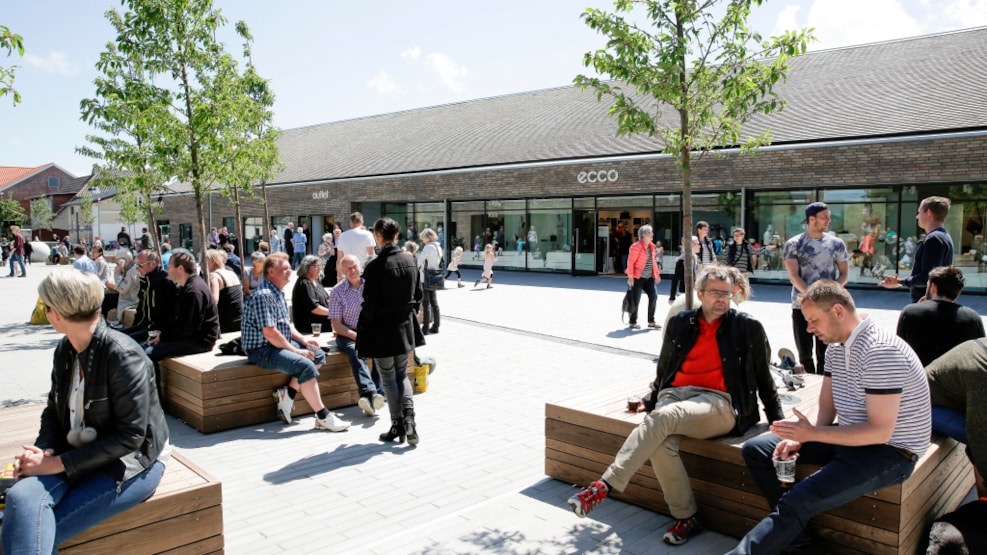 Toosbuys Torv - Bredebro
Toosbuys Torv, named after ECCOs founders Birte and Karl Toosbuy was built in connection with ECCOs 50 year's anniversary in 2013. Toosbuys Torv is located closed to the headquarters of ECCO, from where the companys global activities are controlled.
At Toosbuys Torv the world's largest ECCO store are located together with an LEGO store, a jewelry store named Marschall and the Café Sko. The square invites to cozy shopping in a nice atmosphere, where refreshments can be enjoyed in the café.
Destination Sønderjylland
VisitSønderjylland © 2023