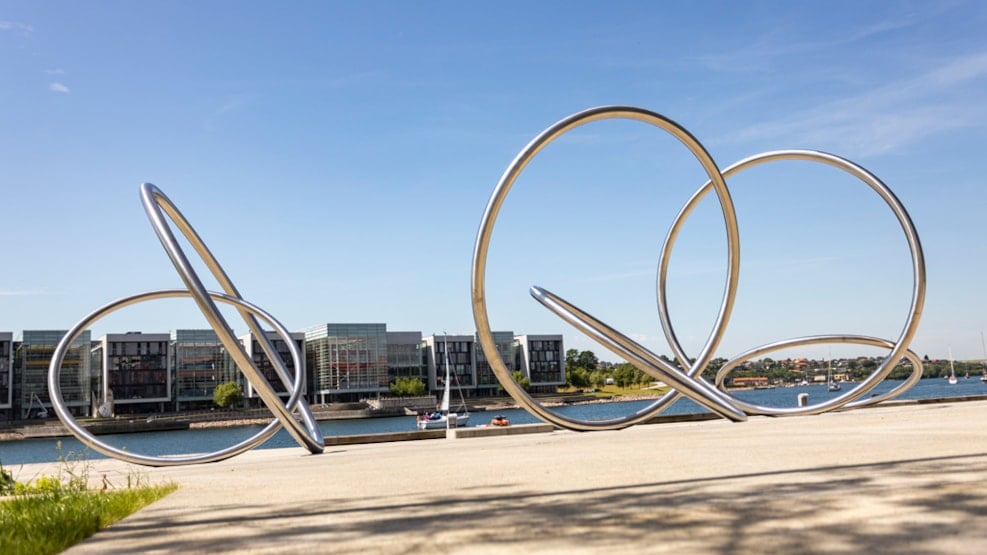 Time circles by Olafur Eliasson
Six rings of stainless steel in the dimensions 4 - 5.5 metres make the art installation.
The idea behind the work is that there is no place, where the gaze stops; it slides timelessly along the shape of the circles.
With the location by the harbour next to Alsik Hotel, Olafur Elliason´'s installations form an artistic bridge over Als Sund, as at Alsion on the other side of the water there are both Alssund pavilion and Mirror tiles.
Time circles was erected in 2019 as a gift to the city from the Bitten & Mads Clausen Foundation.
Destination Sønderjylland
VisitSønderjylland © 2023