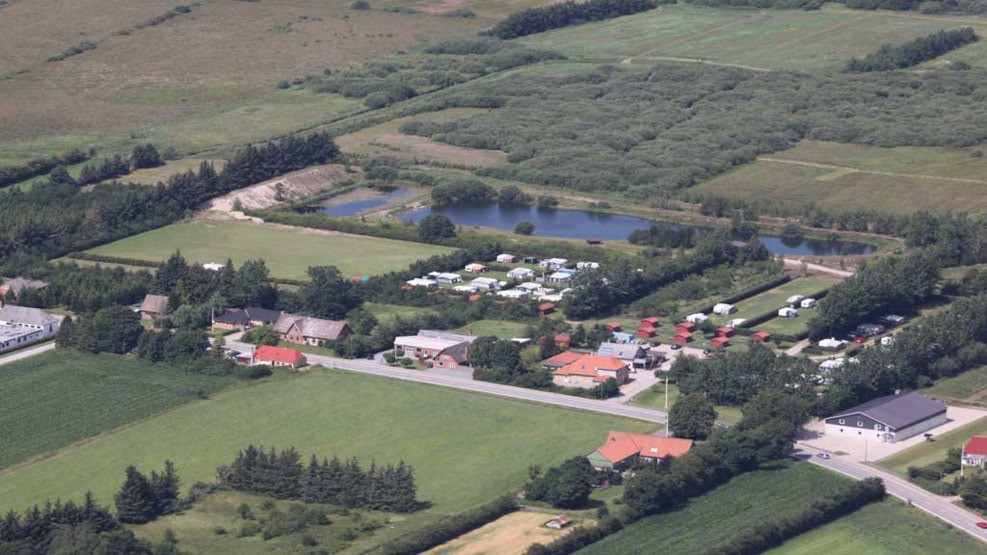 Terkelsbøl Lystfiskeri & Camping
Camping holidays for the whole family.
Enjoy nature. From the lake you have a lovely view over the marsh with abundant wildlife.


The campsite is fit for tents, caravans, and RVs. There is also some cozy 4- and 6-person cottages at the campsite, they have a little tea kitchen, table, refrigerator, hob, kettle, coffee maker, cutlery, and chairs.
Toilet, bathing facilities, and wash options can be found, in the service building, close to the campsite. Here you will also find, a washing machine, dryer, and an extra kitchen. These facilities are for campers only.
It is also possible to rent one of the three double rooms. The rooms share toilet, shower, and kitchen. The beds will be made, and you will not have to bring your own bed linens.
Destination Sønderjylland
VisitSønderjylland © 2023