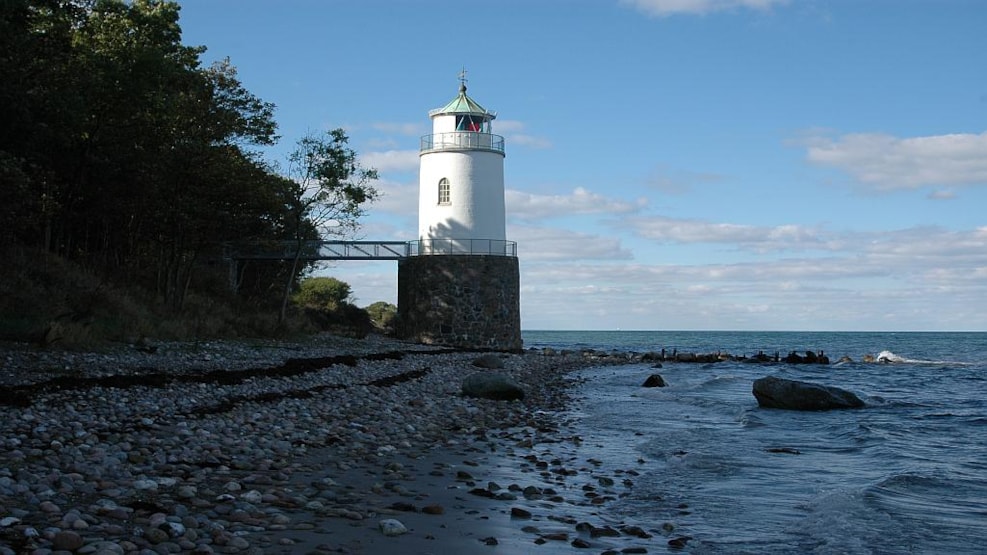 Taksensand Lighthouse
This lighthouse made film history!
Taksensand Lighthouse with its special location, right down on the coast, led to script changes.
Taksensand Lighthouse stands out from other Danish lighthouses, with its beautiful location right on the coast and many have taken a holiday photo of the unique lighthouse with the solid boulder foundation.
The lighthouse was built in 1905 and was originally 32 metres high, but in 1953 the lighthouse was shortened to its current 19 metres.
Taksensand Lighthouse has become even more known as location in the film "In Love & War". Originally the search was set for a house of a ferryman, however a photo of Taksensand Lighthouse and a visit to the location settled the matter and something maybe never seen before within the film industry happened - the location chanced the manuscript; a lighthouse keeper replaced a ferryman.
Destination Sønderjylland
VisitSønderjylland © 2023