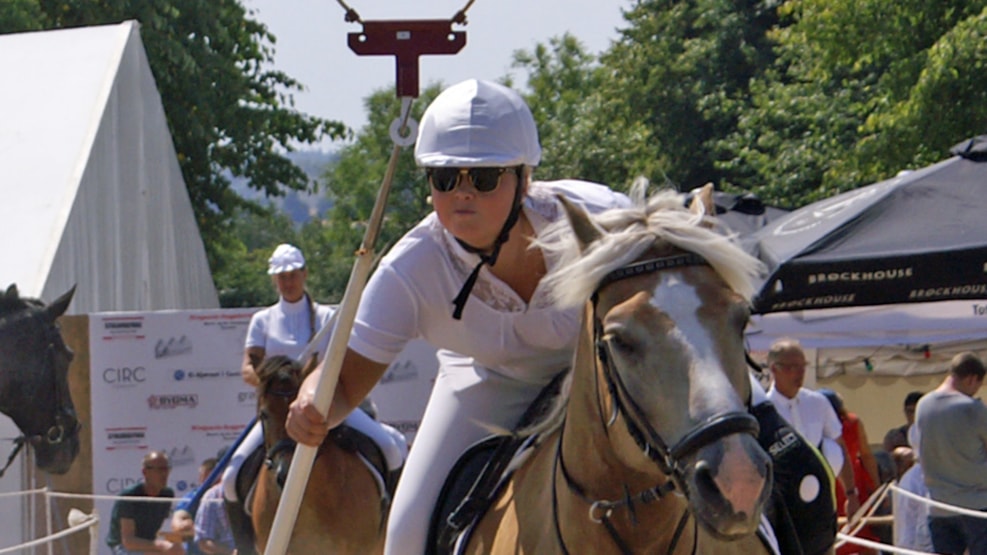 Svenstrup Tilting-at-the-Ring
Svenstrup Ringridning (Tilting-at-the-Ring) is a small cosy folk festival, where the locals meet to participate in or enjoy the sight of the traditional equestrian sport.
Like many other Tilting-at-the-Ring festivals, Svenstrup also has a procession through the city, which starts from Himmark by the pond at 11.30 am.
The history of tilting-at-the-ring
In 1845, Duke Christian August II decided that he would like to be entertained in Augustenborg on Als by a display of tilting-at-the-ring, and the sport still continues.

Festivities always begin with a parade through the streets of town with marching bands and the participating riders and mounts. Most competitions are held on Sundays but, in Sønderborg, riding takes place on two days. Every competition is part of a town féte, when those who have moved away from Als come home to visit and to meet old friends over a stein of beer or the legendary Southern Jutland specialty, the Ringrider Sausage!

Just what IS tilting-at-the-ring? Imagine trying to spear a ring with an eye measuring a mere 22 mm on a lance while riding a horse at full speed through a gallows and doing this for 24 rounds, if you want a chance at gaining the title of king.
A number of riders often complete this challenge, making it necessary to ride a kings round, with the eye of the ring being reduced in every round to a minimum of 6 mm until only one rider remains - the King!
Destination Sønderjylland
VisitSønderjylland © 2023