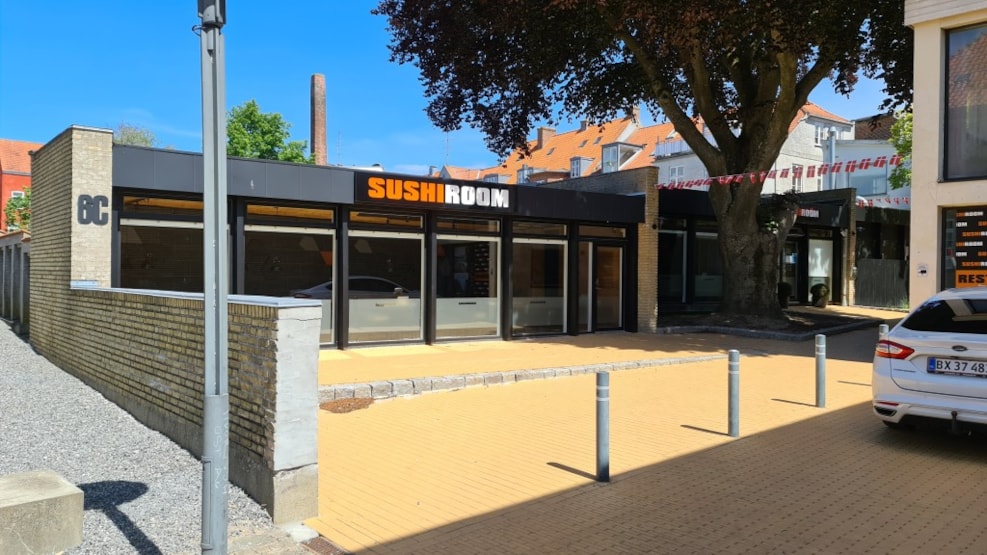 Sushi Room
At Sushi Room in Haderslev you can get take-away sushi, all-you-can-eat sushi and delicious ramen noodles.
In 2019, Sushi Room opened the doors to their newly renovated restaurant in the passage between Nørregade and Gravene. For years Sushi Room functioned solely as a take-away restaurant, but now you can enjoy your sushi in the restaurant or at the table outside in the passage, when the weather is nice. At Sushi Room they do not compromise with the quality of their raw produce, and the quality is always supreme.
At Sushi Room you can have all-you-can-eat sushi on order, so the food is always freshly made, when it comes to your table. Remember, you can order as many times as you like; to fight food waste you can leave no more than 3 pieces of sushi pr. table.
At Sushi Room you can also get several different kinds of delicious, home-made ramen with chicken, pork and vegetarian filling, amongst other options.
Naturally, you can still get take-away sushi at Sushi Room; here, you can choose between nigiri, different kinds og maki as well as sashimi, and you can also choose menus, children's menus as well as build-a-box offers.
So enjoy the fresh fish from Sushi Room!
Destination Sønderjylland
VisitSønderjylland © 2023