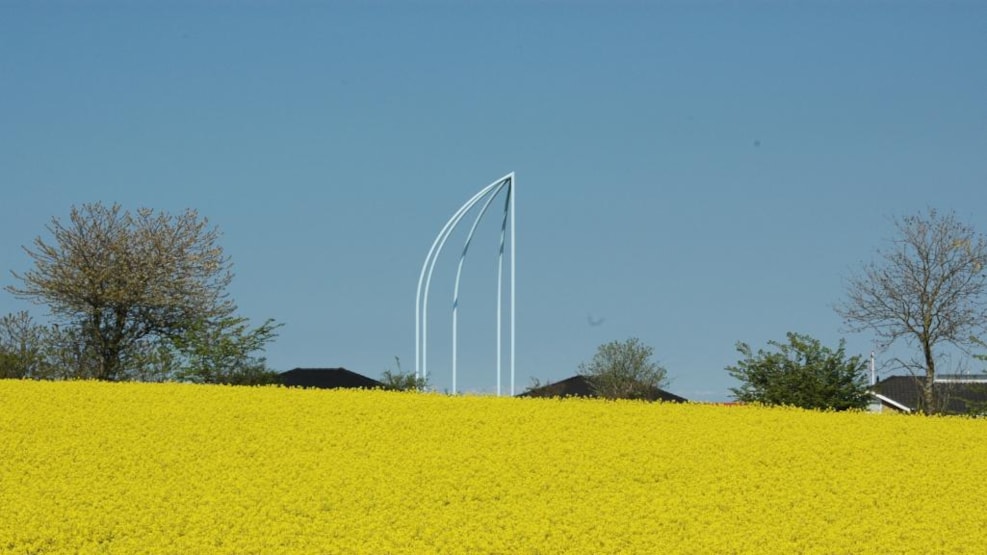 The sundial at Guderup
Northern Europe's highest sundial is on the island of Als
The sundial is located on the southern outskirts of Guderup. The clock is 12 meters high and thus Northern Europe's highest. The sundial is located on a system that is 28 meters in diameter and the time can be read with two minutes accuracy, which is unique for sundials. Usually the accuracy is plus / minus half an hour.
A circular bench is placed around the sundial. It has part of its explanation in the history of the past, as the clock is almost placed on the site of the ancient thing, where the "high lords" sat in a circle and made important decisions.
Northern Europe's highest sundial was designed by architect Jørgen Larsen / Nordborg and the calculations were made by a mathematics class under assistant professor Mogens Winther from Amtsgymnasiet in Sønderborg.
Destination Sønderjylland
VisitSønderjylland © 2023