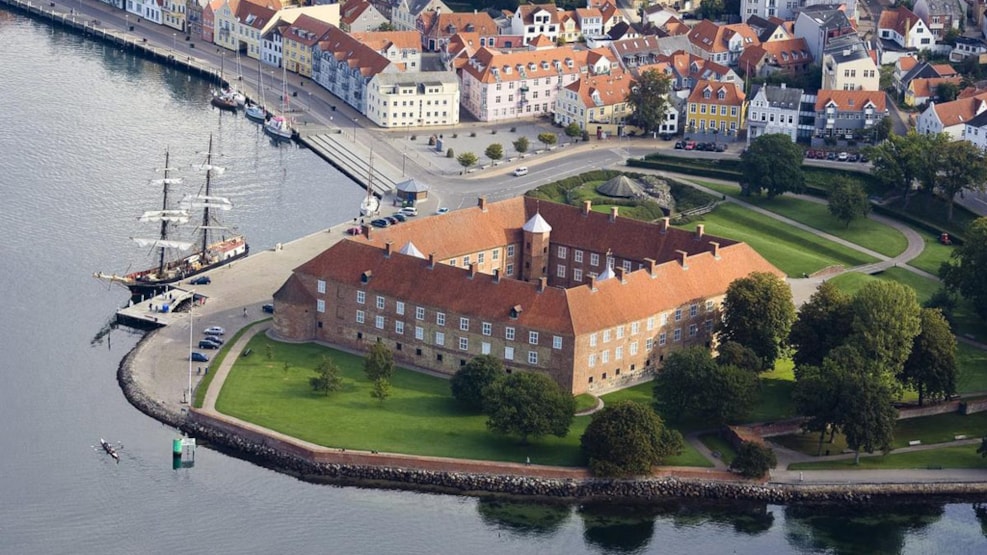 Sønderborg - The old part of Town
Join in on a historic walk through the old township of Sønderborg and listen in on the exciting storys
You experience Sønderborg's old town on the trip. See some of the city's old buildings and hear anecdotes from the 13th century to the last century.
Behind the dunghill. Do you know which of Sønderborg's streets we are talking about? If not, participate on the tour and hear more. You also pass "æ plantbej" (plant bed) street and "the vicarage" where there never lived a pastor.

On the trip, you see selected old houses and hear anecdotes that range widely. You also hear about the people who have been part of the city's history over time.
2024
4 July - 8 August
every Thursday at 11 am.
As well as Thursday 17 October 2023 at 11 am.
Duration: approx. two hours
Language: Danish and German.
Price
Children 0-12 years free of charge 
Adults DKK 60.
There is a limited number of tickets. Tickets must be purchased online at least 24 hours before.