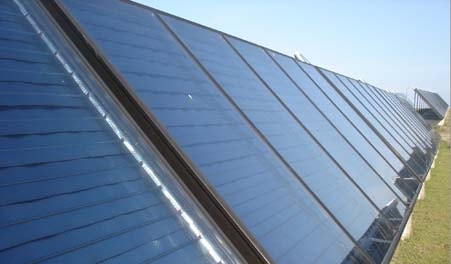 Solparken i Vollerup
Sønderborg council has a vision to be CO2 neutral before the year 2029.

The power behind this project is "Project Zero", composed of 9 initiatives.

Sønderborg Fjernvarme (district heating) has built this thermal solar installation covering 11.000 m2 solar collectors.You can see the 14 m2 solar collectors performing.

The solar installation will be equipped with a heat station. However, the station will only be used if the solar heating installation cannot produce enough energy.

Solparken (Sunpark) is also for public and you can enjoy you own drink and food in this beautiful nature full of history.



Destination Sønderjylland
VisitSønderjylland © 2023