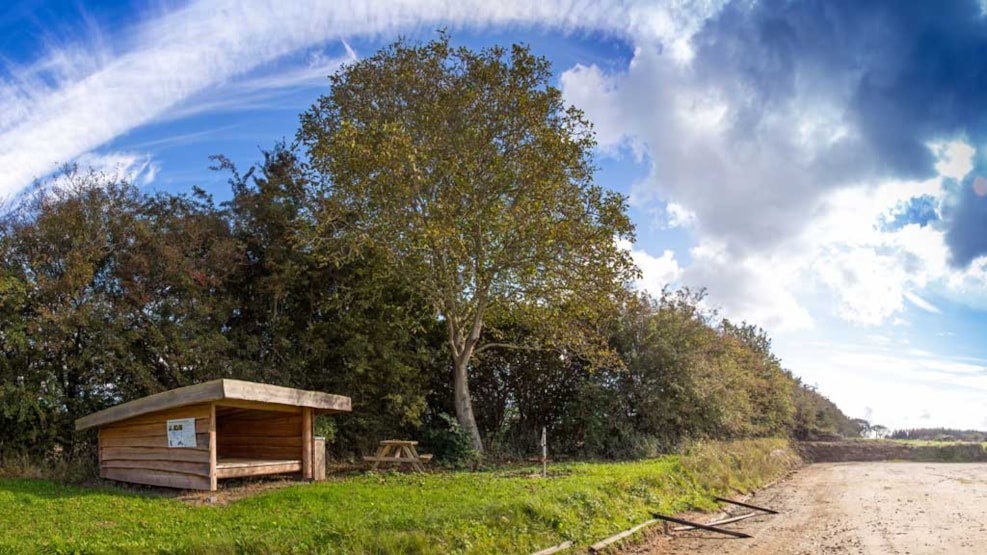 Skovgårdens Hay-hotel - shelter
Als Bridle Route
The distance from the shelter to Als Bridle Route is approx. 200 meters and to Alsstien approx. 700 meters.
The hay hotel is available for people arriving on foot, bicycle or horseback.
The shelter is located at a private equestrian centre and must be booked in advance.
In addition to a campfire area, there are amenities such as a kitchen, toilets and a lounge with wood-burning stove, and it is possible to do laundry.
For those arriving on horseback there is a paddock and stables available.
Destination Sønderjylland
VisitSønderjylland © 2023