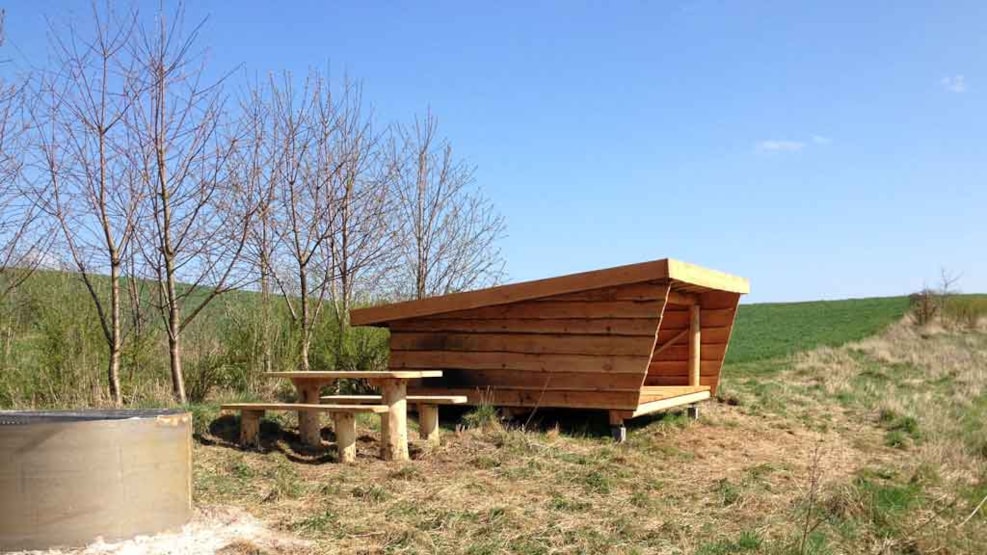 Shelter Hvilsøstien - Broagervigvej
Shelter with space for approx. four persons, situated at the path Hvilsøstien between the Gendarme Path and a local bridle route.
The shelter lies in a scenic area with view on a little lake and only 500 meters from the coast. There is a humus toilet, a fireplace place and table/benches as well as a tap for drinking water.
Dog is permitted on a leash only.
The humus toilet is open all year round - bring your own toilet paper and hand sanitizer. The tap is open all year round, but not at extreme freezing temperatures.
The nearest shops are in Broager, a small town approx. 1,6 km from the shelter.
The use of the shelter is free of charge and reservation/booking is not possible. Tenting is not permitted.