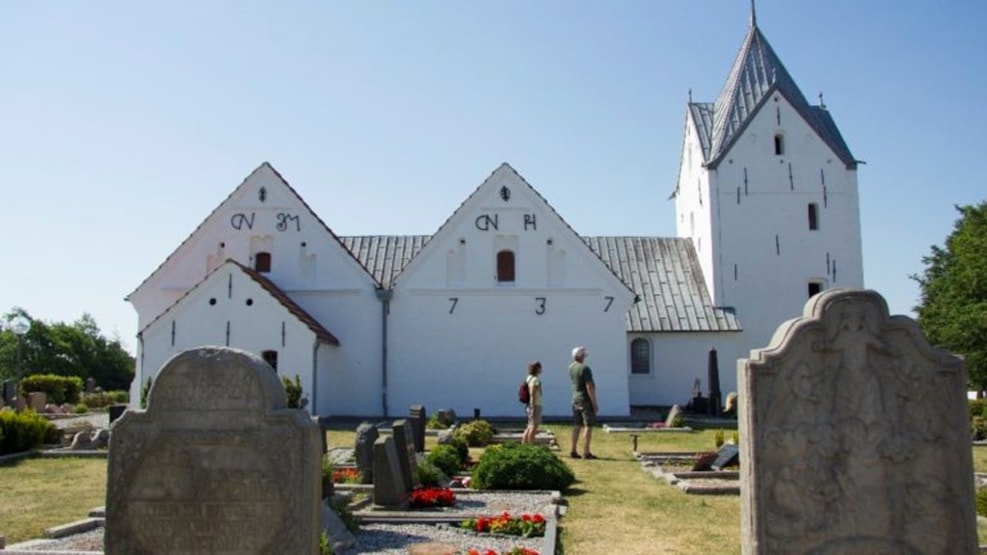 Sct. Clemens Church
Rømø church was built about 1200 and  greatly extended 1600-1700 when the island prospered due to whaling. The church is consecrated to the patron saint of sailors, St. Clemens and many ship models, donated by seamen, are hanging in the church.
During the last century, rights to have one's name on a church pew were sold, the proceeds being used for church expenses, and many of these can be seen on the pews in the church today.
Very interesting churchyard with old headstones of the ship commanders and their families, British and German pilots from World War II, etc.
Destination Sønderjylland
VisitSønderjylland © 2023