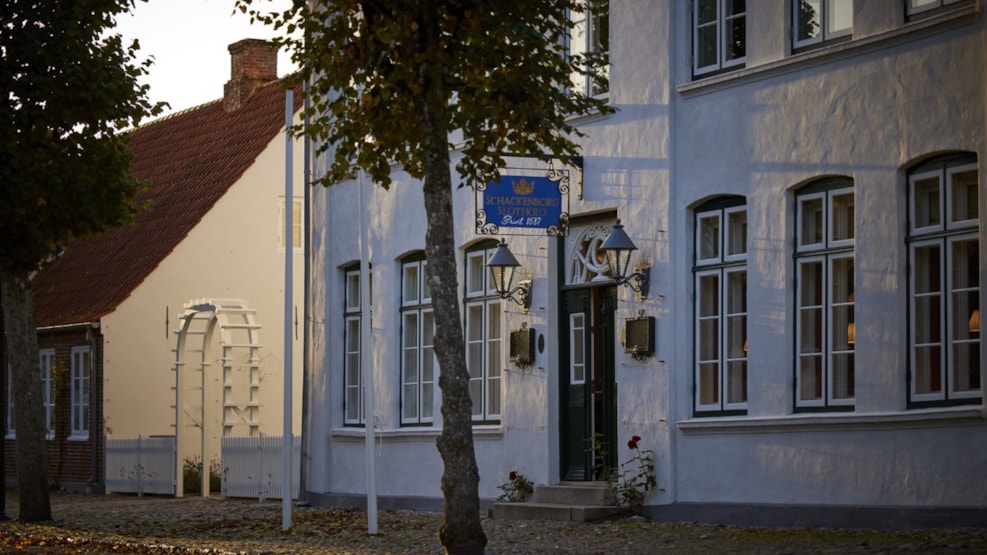 Schackenborg Slotskro
Royal privileged inn in Denmark's most beautiful surroundings
High up in the sky, close to marshland and sea, lies the castle town of Møgeltønder.
On the beautiful cobbled Slotsgade, where ducks wander during the day and old street lamps shine at night, is Schackenborg Slotskro, privileged since 1687, and with Schackenborg Castle as its nearest neighbor.
At the inn, we cherish history
We look forward to taking you on a gastronomic journey based on a modern version of the South Jutland food story based on good, local ingredients.
Rooms
All rooms are located close to the inn; either on the 1st floor or in one of the 3 neighboring houses. In addition, Schackenborg Slotskro can offer 3 newly renovated apartments, located in the newly renovated Vesterkro, at the end of the castle street.
Destination Sønderjylland
VisitSønderjylland © 2023