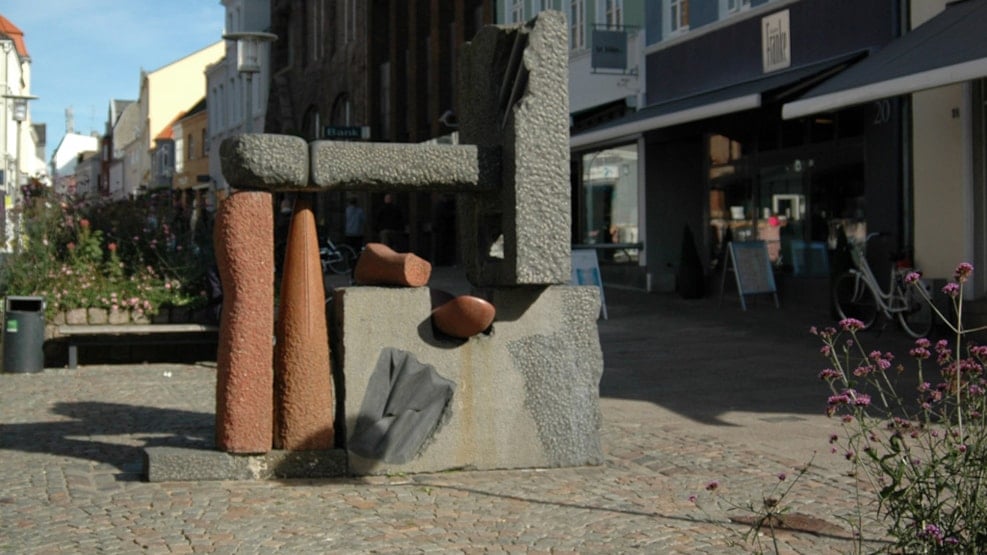 Sansernes Port
Sculpture in several types of granite from Sweden and South Africa, created by Jørgen Haugen Sørensen in 1978-79.
The figure is composed of 10 parts, of which some are rough-hewn and undecorated, while others appear to be fired tile. Part of the sculpture is showered by water, giving the red stone a darker colour. This small fountain combines size and continuity.
Sansernes Port (The Gate of Senses) exudes strength and serves as a portal to the senses. 
Destination Sønderjylland
VisitSønderjylland © 2023