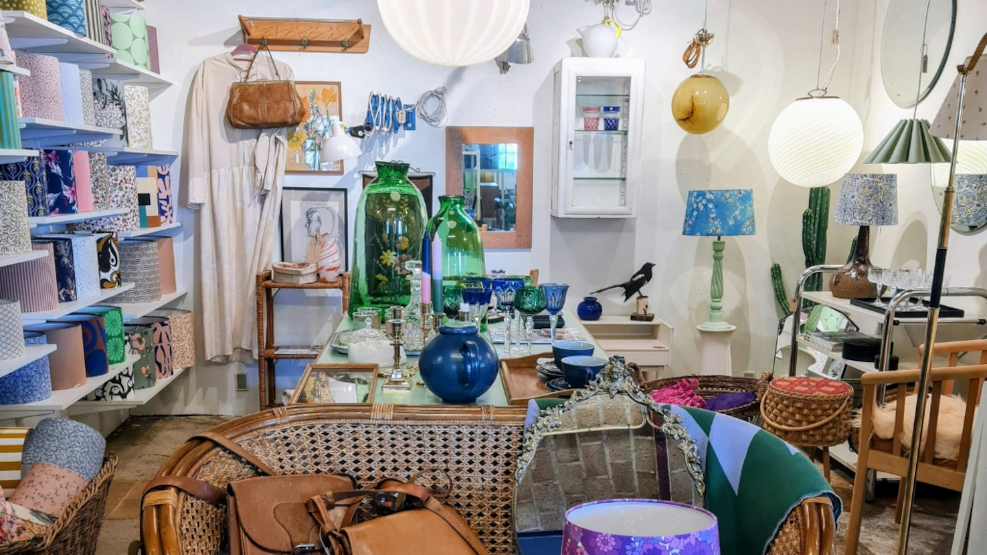 RetroLoen
Go hunting for vintage treasures at RetroLoen. 
Vintage and Design
Are you one of those who spend your vacation visiting flea markets, vintage stores, or thrift shops? Then you definitely have to visit RetroLoen.
RetroLoen is a treasure trove of vintage and design. Marianne and Peter carefully select the assortment, which is a mix of new and used items.
Even though RetroLoen doesn't have fixed opening hours, you don't need to worry. You can follow RetroLoen's Facebook or Instagram to stay updated on their latest acquisitions and opening hours.
That way, you can plan your trip and ensure you get the best vintage finds.
You can find RetroLoen in Starup at Lundingevej 13 - the ultimate destination for retro enthusiasts and design lovers.
Happy vintage hunting!
Destination Sønderjylland
VisitSønderjylland © 2023