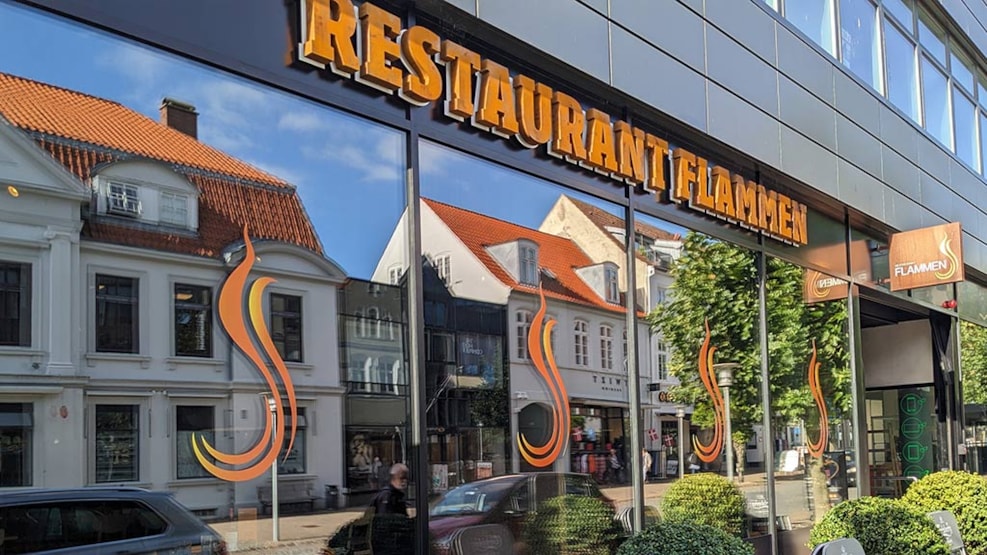 Restaurant Flammen in Sønderborg
We look forward to welcoming you to our new restaurant in the heart of Sønderborg. We have something for every taste, and you can probably also find favorite dishes in our large selection.
Every evening our sumptuous barbecue buffet is ready with a minimum of 50 varieties in the green salad bar, 10 types of side dishes in our crisp and hot buffet, 3 starters and of course a delicious dessert buffet, filled with everything the heart desires of sweets.
We have room for all sizes of companies, regardless of whether you are 2 or 200. We will certainly find a solution that suits your needs. We can host everything from confirmations to company Christmas lunches, so don't hesitate to contact us.
We open every day at 5 p.m., and our staff is ready to welcome you.
Best whishes
Restaurant Flammen, Sønderborg.
Destination Sønderjylland
VisitSønderjylland © 2023