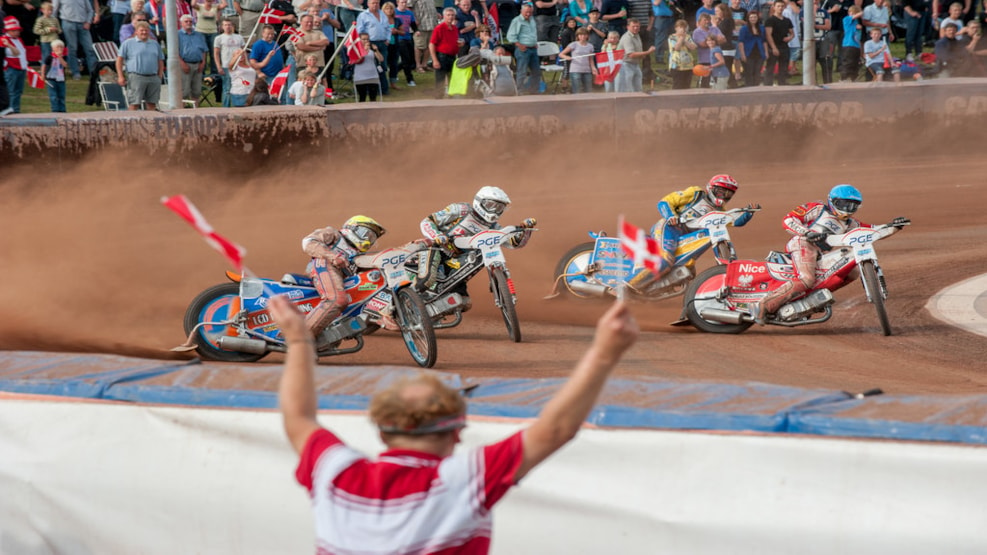 Race at Vojens Speedway Center
If you are into watching fast paced racing with plenty of action, then you should watch a speedway race. 
Vojens Speedway Center is a large and modern speedway arena. It is also Denmark's only arena for hosting World Cup races. The arena has a capacity for 1.800 seated and 15.000 standing spectators for race events.
Speedway is an extremely entertaining sport for the whole family to watch. The beginning of a race is interesting and there are 23 of them in each race. One race is approximately 3 hours.
Should you get hungry or thirsty during the race you can buy hot dogs and beverages.
The arena includes:
International speedway track for 500cc-motor cycles at 300 m.
Speedway track for 50cc-micro-speedway
80-cc-moped-speedway
Destination Sønderjylland
VisitSønderjylland © 2023