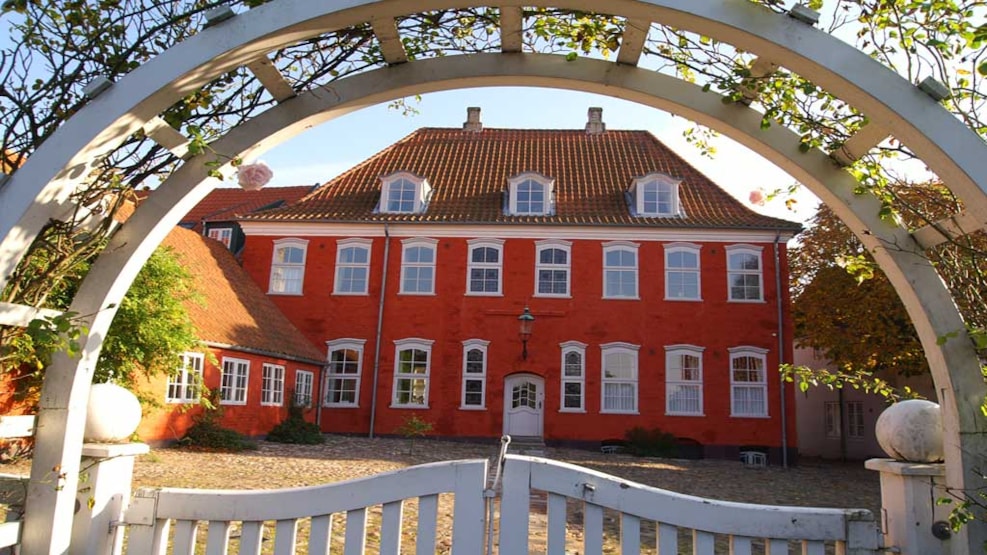 Postmestergården
Postmestergården was build in 1758 for Postmaster Herman Daniel Linde and functioned as the mail contractor`s house until 1850.

The house, one of Aabenraa's loveliest rococo-style houses, became a protected housing in 1921.
I 1930 eyephysician Bayer bought the house and founded the beautiful garden that looks the same today as then.
To ensure the connection between the house and garden, Mrs. Bayer in 1982, had the garden protected as well.
Destination Sønderjylland
VisitSønderjylland © 2023