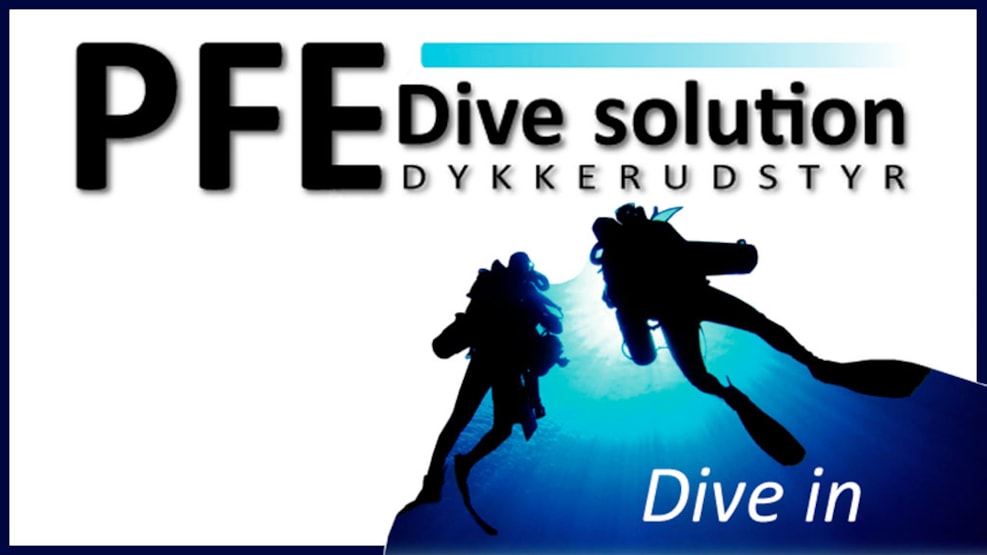 PFE Dive Solution
Dreaming of a dive experience in the waters around the island of Als, contact PFE - Dive Solution.
Company goals:

100 % regulator service, zero
mistakes every time.
High quality of equipment.
Quick reply to customer enquiries.
Always satisfied customers.
A special experience when visiting
our physical shop.

 

Equipment for all age groups:

Traditional diving equipment.
Under water hunting equipment.
Equipment for snorkelling.
Under water light and camera.
Literature on diving etc.
Accessories.
Diving holidays.
Local diving trips.
Courses.
Gift tokens.
Photo gallery.
Destination Sønderjylland
VisitSønderjylland © 2023