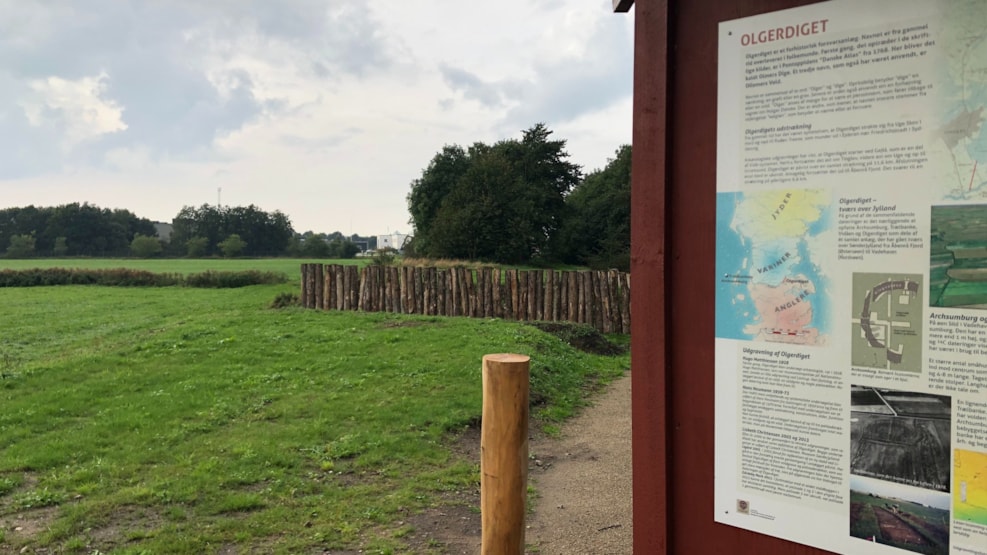 Olgerdiget
Olgerdiget was more than 12 km long, a small part of the old defense system can now be seen reconstructed east of Tinglev
Olgerdiget confirms Denmark's first border between anglers and Jutlanders from the first century after the birth of Christ.
There was long uncertainty about the age of Olgerdiget, but with the help of the drochronological (annual ring method) one could in 2012 date the oldest construction phase all the way back to 31. AD, the defence system was later renewed, today only the small, reconstructed part is visible
The reconstruction of the small piece was inaugurated in 2021.
Destination Sønderjylland
VisitSønderjylland © 2023