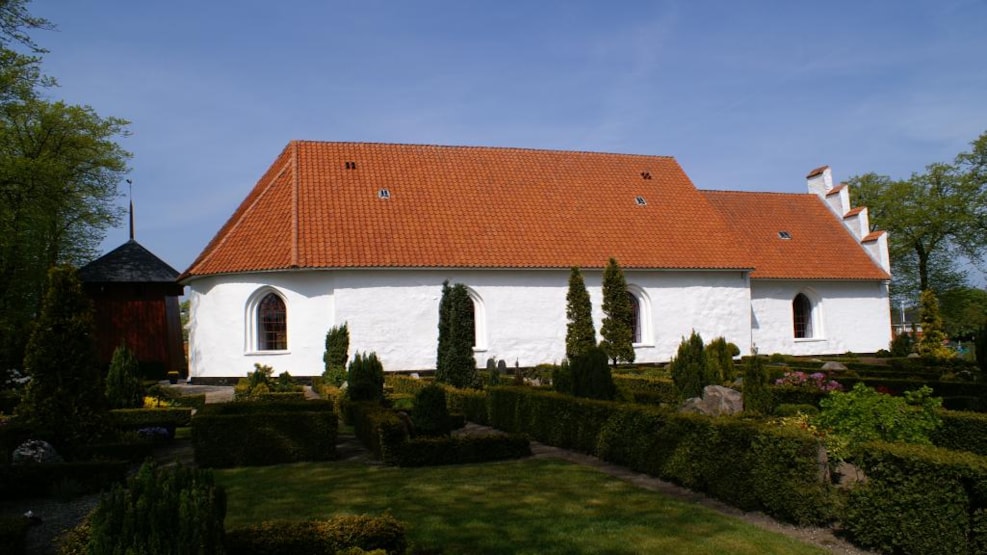 Nybøl Kirke
Nybøl Church was built around 1150, as a typical Romanesque boulder building, with nave and choir. Approx. year 1300 the church is enlarged with a semicircular extension in Gothic style.
In 1655, the old bell house is renewed, thanks to a monetary gift from Duke Philip of Schleswig-Holstein-Sønderborg-Glücksborg, son of Duke Hans the Younger.
Over the years, the church has undergone a number of changes, including in 1758-60, where the lead roof is replaced by a red tile roof and there have also been changes in the furniture.
All the furniture is removed during the war in 1864, when the Prussian army arranges ammunition piles in the church, whose thick walls are believed to be able to protect against a hit from the Danish cannons at Dybbøl town.
In the cemetery there are tombstones for fallen in the 1st Schleswig War (1848-50) also called the Three Years' War, for fallen in the war in 1864 and a memorial stone for fallen soldiers in the First World War (1914-18).
Opening hours: Open during the day by appointment.
Destination Sønderjylland
VisitSønderjylland © 2023