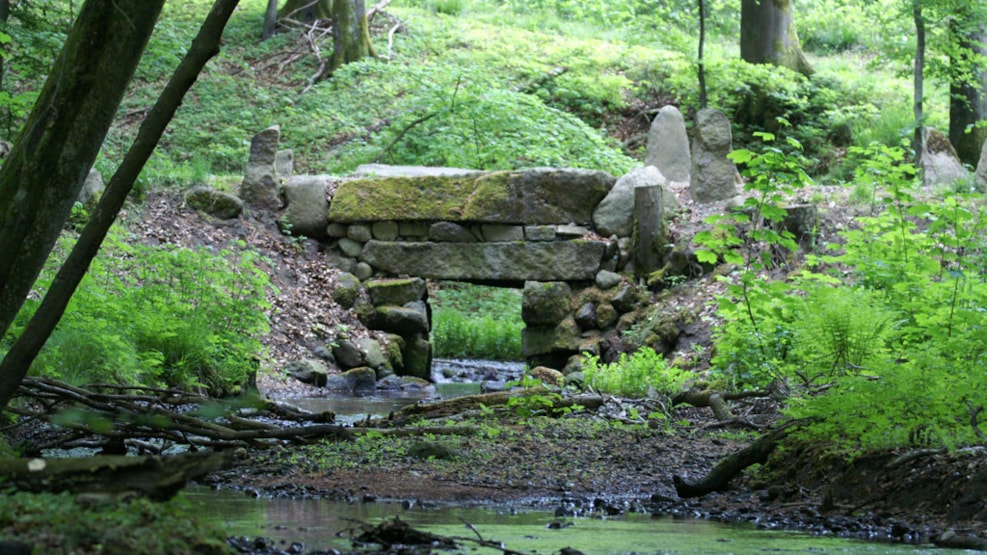 Nørreskoven Als
Nørreskoven is a forest with an area of approx. 740 hectares, situated on the east coast of the island Als.

More than 80 registered ancient monuments can be found, here.

Many are round and long barrows from the Peasant Stone Age, approx. 3500 B.C. There are 3 long barrows near Havrekobbel House out toward Nørreskovvej.
Driving through the forest you have to pass Den Grønne Bro (The Green Bridge) built by stone blocks (max. wide 2,3 metres).

There are 2 marked hiking paths, both 2 km in length - the beach route (blue) and the culture route (red).
Hikers who follow the path Alsstien from Hardeshøj to Drejet will experience the forest in is full length.
Destination Sønderjylland
VisitSønderjylland © 2023