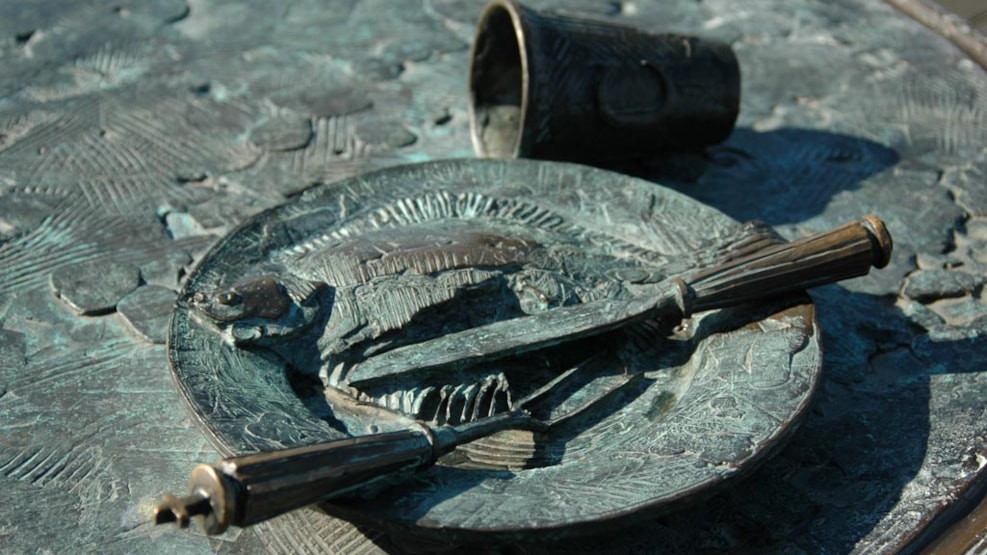 Myten
"Myten" (the Myth) is a bronze sculpture. Artist: Eiler Madsen.
The sculpture symbolizes the myth of King Christian the 2nd, who was held prisoner at Sønderborg Castle in 12 years during the 16th hundreds. The artist is imagining a table left by the king in a hurry.
The myth about the groove made by the kings thumb in the table top was inspired by a painting by Carl Bloch (can be seen at Frederiksborg Castle), on which the king is standing next to a round table – in reality the table never existed until the sculpture was made.
The sculpture "Myten" was a present from the foundation "SydbankFonden" in 2008 in relation to the 750 years city anniversary of Sønderborg. 
Destination Sønderjylland
VisitSønderjylland © 2023