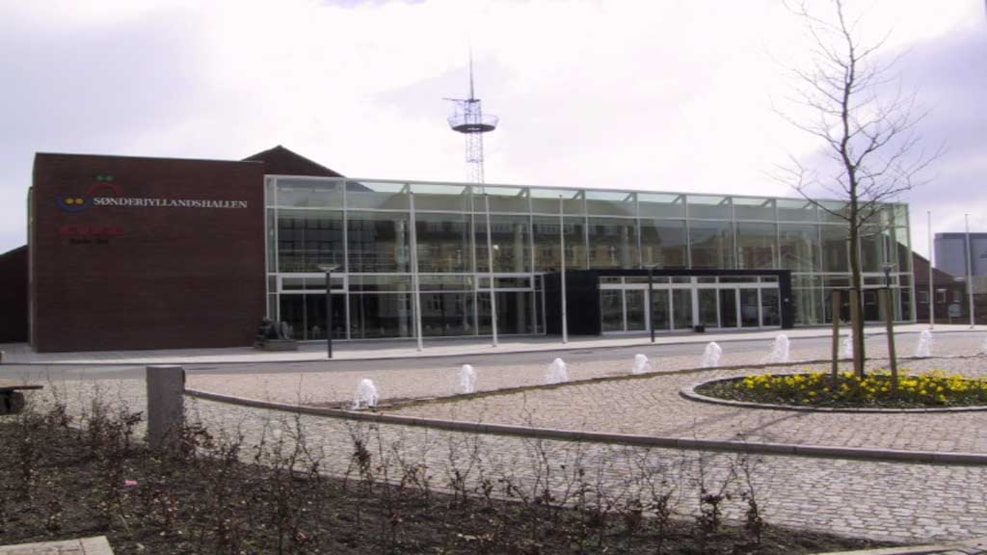 Musik og Teaterhuset -Sønderjyllandshallen
One of Denmark's most flexible cultural houses
Music & Theater House - "Sønderjyllandshallen" is Aabenraa's music and theater house.
If you want to have a company party, birthday, reception, meeting or other - then the Music & Theater House - Sønderjyllandshallen can offer cozy and professional surroundings.
Venues from 40-800 people.
Any equipment not available can be obtained on request, such as slide projectors.


Chair capacity is 1250 persons.
The hall is handicap friendly.
Capacity in the largest hall with show stage: max. 6x12 m.: 1200 persons.
Complete theater stage 16x10 m.
Destination Sønderjylland
VisitSønderjylland © 2023