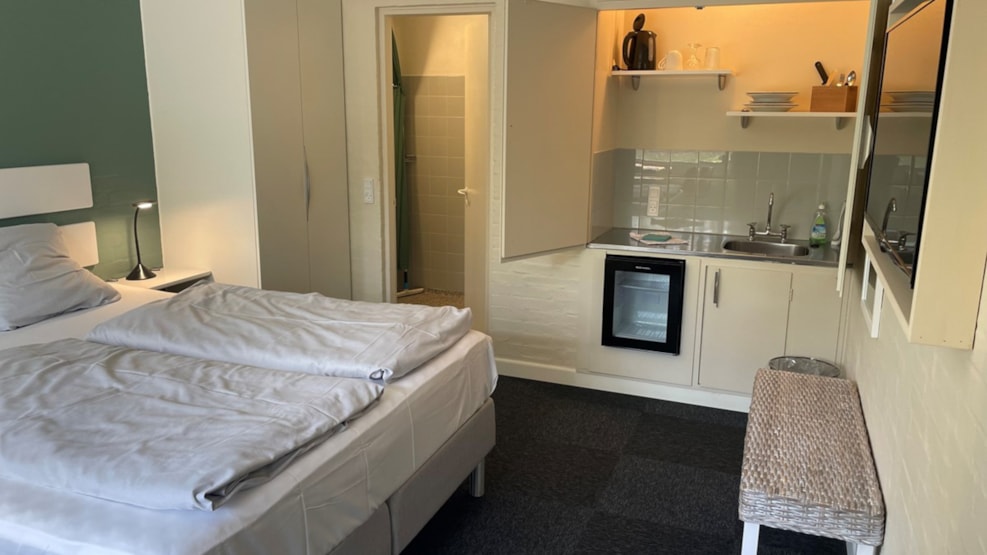 Motel Rovli
Motel Rovli
Welcome to Motel Rovli - for unique nature and tranquility - close to the Wadden Sea National Park. From the motel it only takes approx. 15-20 min. respectively to Rømø, Ribe, Højer, Tønder, Møgeltønder, Ballum and to Vester Vedsted, from where the Mandø bus departs.
The motel is just 100 meters away from Hovedvej A 11, right on the edge of Rovli forest, which really helps to create a calm and cozy atmosphere around the motel.
The area around the motel offers some fantastic cycling tours, both for the more active, but also for those interested in nature. If you are into mountain biking, there are fine mountain biking routes in Brøns forest, where you can also meet the locals on either a walk or a run.
Nature for all money
We are quite close to the Wadden Sea. It only takes 3 min. by car to Brøns lock and only 10 min. by bike, which is definitely also worth a visit. In addition, there is Astrup Banke, where you find large lakes and depressions after excavating soil for the Rømø dam.
Furthermore, two fantastic bird hides have been built, which make it extremely easy to get up close and where you can observe various things. birds without disturbing them. Don't miss it when you're here.
Brøns å is attractive to many anglers. A handicap-friendly fishing platform makes it easy to get up close. The fishing platform is approx. 100 meters from the motel.
Dinner can be enjoyed at Brøns Kro (300 m) or you can buy dinner and take it home to the motel and enjoy a good bottle of wine on the terrace.
Room description:
All single and double rooms are the same: 20 m2 and with a terrace.
The junior suite is 35 m2.
Destination Sønderjylland
VisitSønderjylland © 2023