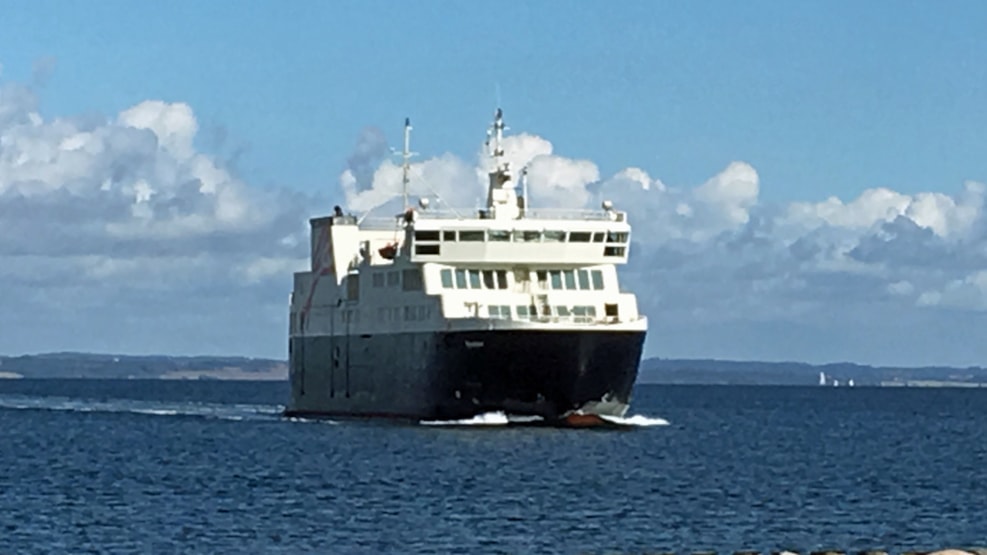 M/F Fynshav: Alslinjen Fynshav-Bøjden
Use the ferry line Alslinjen to Funen and visit attractions like the water castle Egeskov Castle, the House of H.C. Andersen, Odense Zoo and the Danish Railway Museum. Take a nice break from driving, lean back and enjoy the water trip.
Alslinjen goes between Fynshav on the island of Als and Bøjden on the island Funen and the journey only takes 50 minutes.
7-8 departures daily
Even hours departure from Fynshav (Als)
Uneven hour's departure from Bøjden (Funen)
NB. During high season, M/F Frigg Sydfyen is deployed as an extra ferry, and thus there is a departure every hour.
You can book the tickets on their website, unfortunately it is only in Danish (but supported by icons) until you reach the site with payment, here you can choose another flag then the Danish. The payment system except Visa, MasterCard and Maestro.
You can also call the number 0045 70 25 10 25 (the greeting is in Danish only) after the greeting select 3 for Alslinjen – the call will go to one of the harbour offices at Molslinjen (the first who takes the call) – there is no guaranty that the person speaks English.
Destination Sønderjylland
VisitSønderjylland © 2023