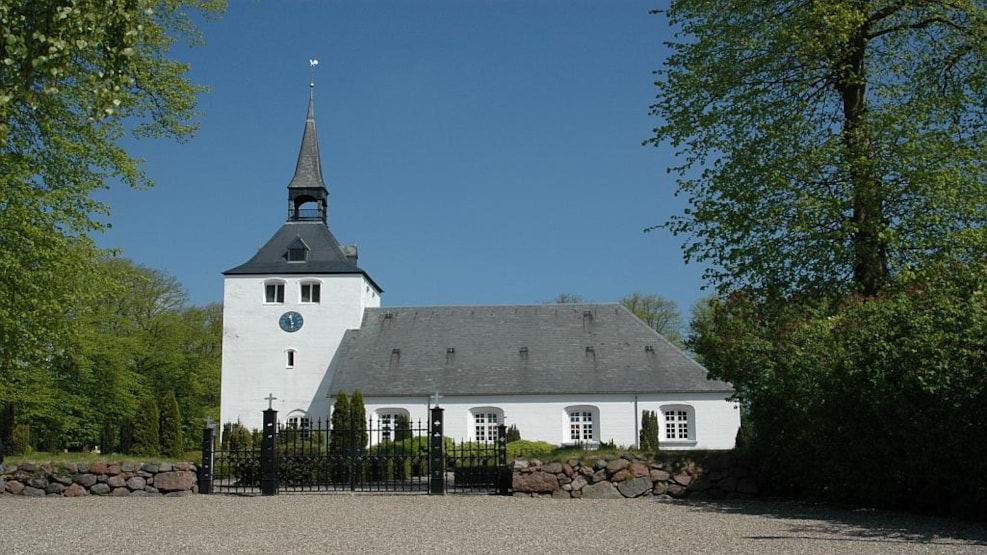 Lysabild Church
Pilgrimage church with holy blood chapel
The current Skt. Michael's Church was built in the late 12th century, as a replacement for a former wooden church and is believed to be the first stone church built on the island of Als.
According to an ancient parish chronicle, a nobleman should have given his house to the church as atonement for a murder of another nobleman and this may explain why until the planning in 1842 there were ramparts and a moat around the church.
In Helmold's chronicle it is mentioned that around 1165-75 there must have been a bloodwonder in a church on the island of Als, where the wine was turned into blood and the bread into flesh during the sacrament, but since no parish is mentioned it can unfortunately not be held to Lysabild.
The fact is, however, that the church was expanded in the 15th century with a holy blood chapel and that people made a pilgrimage to the church to worship the holy blood. Along with the migration of people, there is also a holy blood market that gives so much return that they can build a church tower. Over time, however, so much fornication and drinking occurs that in 1625, instead of stopping the market, it is decided to move it to Nordborg - so that the duke can enjoy the income...
There are few frescoes, most of which are in the vault of the Holy Blood Chapel and among other things show two angels catching the blood of Jesus on the cross in each of their chalices. Old baptismal font of Gotland limestone. Altarpiece from the 1780s. Chancel crucifix from the 1450s. Historical tombs in the cemetery from 1864 as well as a stone over 66 fallen in World War I (1914-18).
The church is open during the mentioned hours if there is staff at work.
Destination Sønderjylland
VisitSønderjylland © 2023