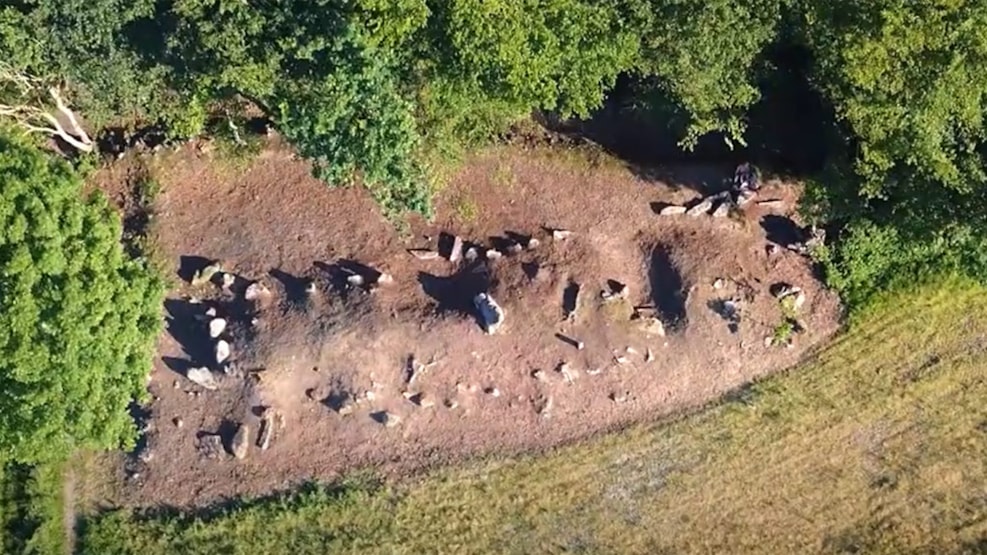 The Long Barrow at Kettingskov
The fabled long barrow, where the legend is a true!
You often here of myths and fables in relation to barrows, where humans were led in depravity or accidents by underground fable creatures.
It is not known for sure if underground fable creatures where involved at the long barrow at Kettingskov, however an old legend tells the tale of a farmer who wanted to use some stones from a local barrow tipped over with his horse-drawn wagon and was killed. As result of the superstition amongst the other residents of the area, no one dared to collect the cleaved stones.
In addition to a local project, where a Stone Age barrow sculpture was erected at the road Østkystvejen by the guild Kettingskov Landsbylaug, the local guild also has cleared a local long barrow of trees and scrubs and revealed a heap of cleaved stones at the side of the barrow - the tale is proven true!
At the barrow, you will find a fine sign with the story of the unfortunate farmer and you can read about the methods to cleave stones as well as see the fateful stones.
The long barrow from the Stone Age (3950-2801 BC) is laying between a field and the edge of the wood Blomeskobbel and parking is possible at the end of the small forest, use the road Blommeskobbel and turn right by the gravel road. Continue by foot, on the forest road in direction of the coast, after approx. 250 metres turn left into a path leading to the left out of the forest.
After a visit at the long barrow, you can go back to the forest, continue approx. 250 metres towards the coast, and see the largest collection of barrows in Scandinavia.
Destination Sønderjylland
VisitSønderjylland © 2023