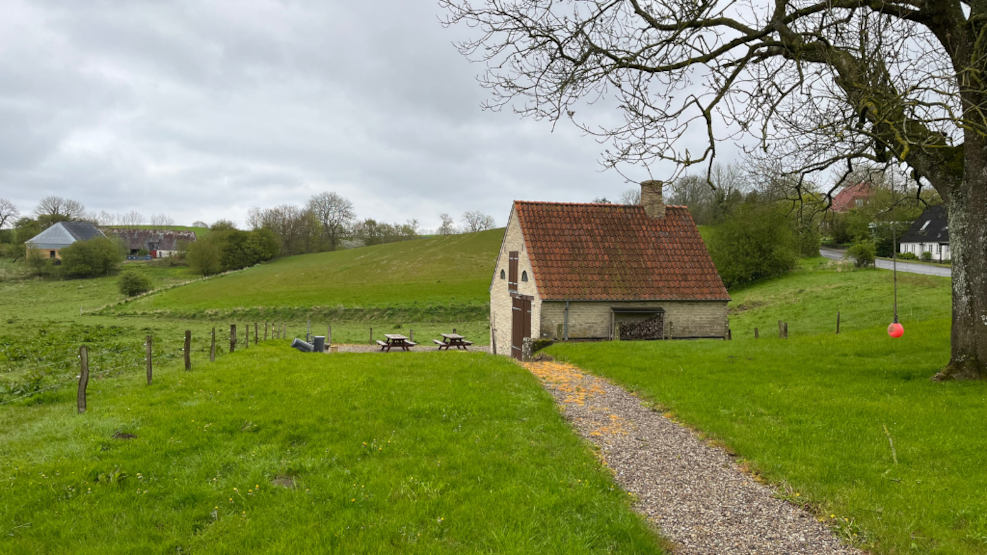 The Løjt Trails
The Løjt trails are a network of beautiful and well-maintained trails that invite both cyclists and hikers to explore the scenic landscape of Løjtland.
Common for the Løjt trails is that they are maintained by local volunteer enthusiasts, called Stigruppen, ensuring that the trails are visible and cleared for you to enjoy the many field roads and nature paths in the area. The routes vary in length, difficulty, and landscape.
Here, two of the trails are highlighted, offering a combination of nature, history, and mystery.
Maren Kasseforte to Blåhøj, fourth and back: This 3.5 km trail takes you through the beautiful landscape of Løjtland, passing historical landmarks such as Blåhøj and Æ Bach Hus, which serves as a lunch house, information center, and primitive accommodation. You can park at Æ Bach Hus on Barsmark Bygade or 150 meters up the road. The route begins directly across from Æ Bach Hus.
Rundemøllevej and Dybvighovedvej: This trail is 6.5 km and can be used by both hikers and cyclists. The trail begins in Løjt Kirkeby, where you walk along Nørbyvej and then onto Rundemøllevej. You follow the trail lined with old trees and cross the meadow – where cows graze in the spring. It's also where you'll find a beautiful old beech tree, a so-called fire tree. Legend has it, that if the tree ever disappears, the old mill, Rundemølle, will catch fire. This is not the only mythical place you'll encounter on the trail, as it continues to the lake, Mørkesø, where a ghost is said to have haunted.
Destination Sønderjylland
VisitSønderjylland © 2023