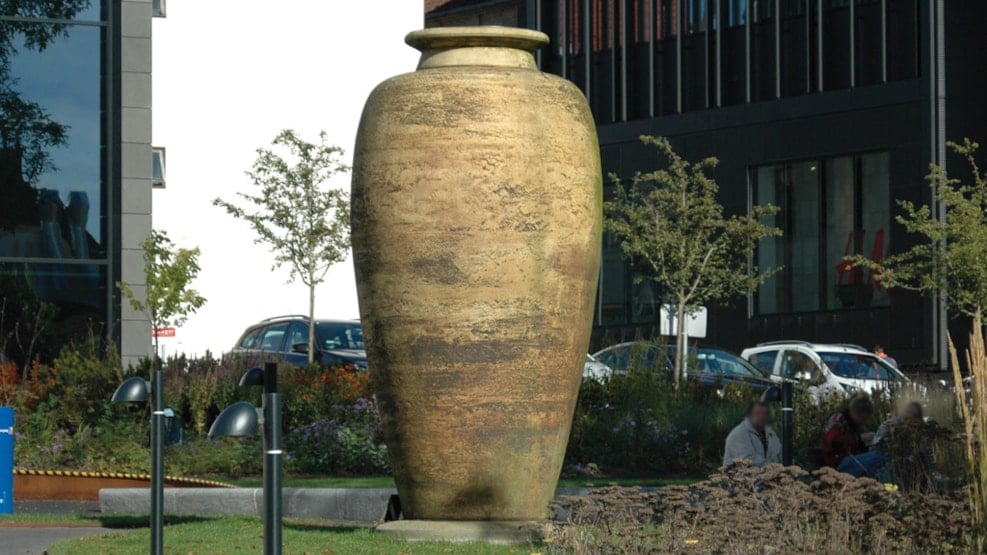 Large pot and Greeting from the people
The worlds largest pot
The pot was produced on the Square "Rådhustorvet in Sønderborg during the Pottery DM in 1990. Aksel Krog, Leif Vange and Jørgen Hansen, hand-welled a 3.40 m pot, using 1800 kg clay.
After drying and the firing with a height of 3.19 m, weeing approx. 1500 kg, the pot entered Guinness´ book of records in 1991 as the world's largest, hand-welled pot.
Greeting from the people
The friezes are made of reliefs made by the bystanders on Rådhustorvet during the Pottery DM in 1990. Here they had the opportunity to create their own plate in clay. The plates where burnt and montert at the wall of Østergade 19. Know you can see this folk greeting from the people at any time in form of their art, created separately but also together and with many owners.
Destination Sønderjylland
VisitSønderjylland © 2023