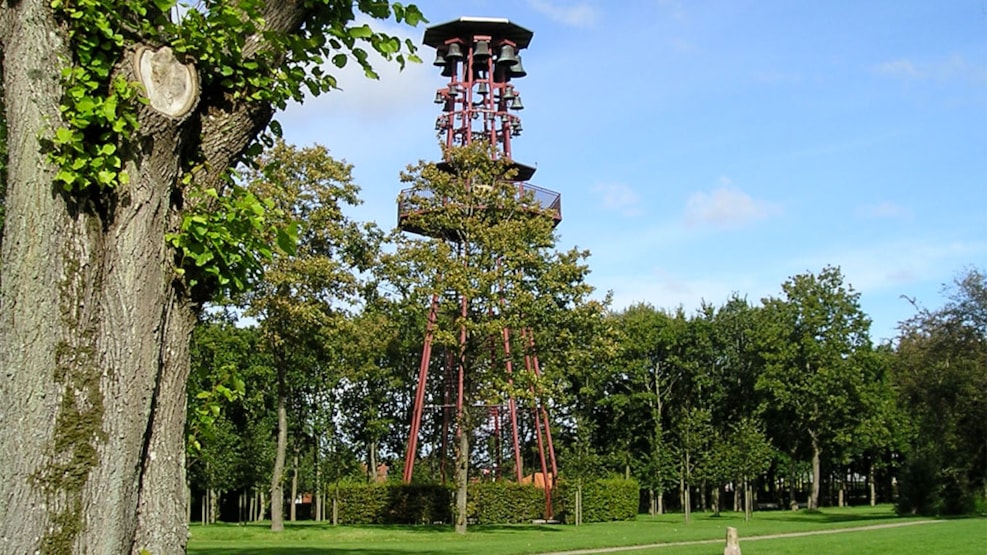 Kong Frederik lXs Klokkespil - Løgumkloster
The carillon in Løgumkloster consists of 49 bells in an independent 25 meter high bell tower. Inaugurated in 1973 by Queen Margrethe the 2nd in memory of King Frederik the 9th.
The bell tower plays six times a day and is used for concerts during the year, as well as for teaching the bell tower education.
Automatic music
Weekdays at 08.15 - 11.45 - 15.15 - 16.45 - 18.15 - 21.00
Weekends and public holidays at 15.15 - 16.45 - 18.15 - 21.00
Destination Sønderjylland
VisitSønderjylland © 2023