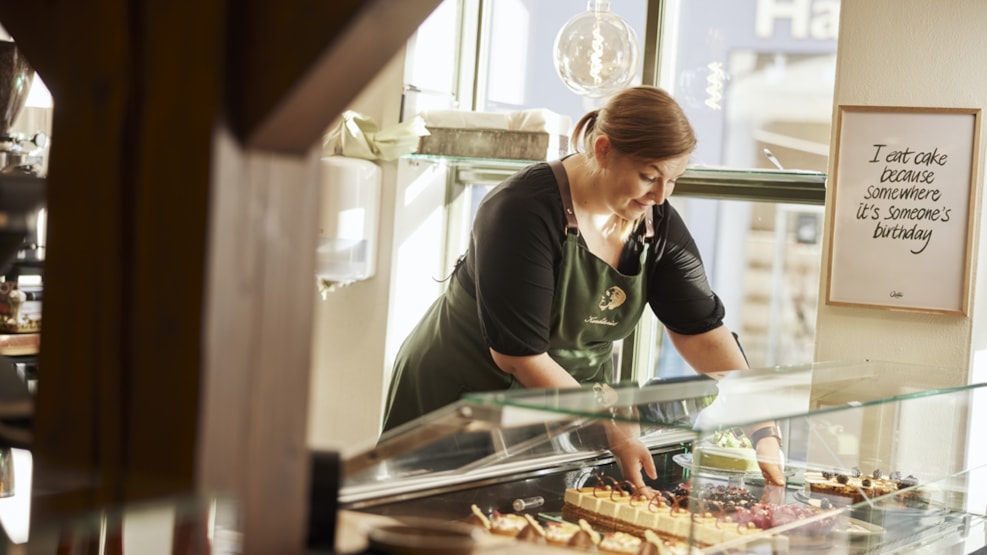 Konditoriet
At Konditoriet, we invite you to enter a modern, warm and rawly decorated pastry shop, where taste and the smell of coffee are paramount. Enjoy a cup of coffee, a home-baked bun, hot chocolate, delicious cake, a glass of wine and much more.
At Konditoriet, our cake is made with the greatest respect and love for the pastry profession. All raw materials, flavors and compositions are carefully selected for the best quality.
We also offer a large selection of delicacies that can be bought to take home. If you need a host/hostess gift, we offer a large selection of homemade goodies, which we will be happy to help pass on in a beautiful gift basket, according to your needs.
Come in and enjoy yourself with family and friends. Enjoy a coffee with a good book or hold your meeting in an informal environment. Buy cake for colleagues or someone who needs to be pampered.
We are looking forward to welcome you.
Destination Sønderjylland
VisitSønderjylland © 2023