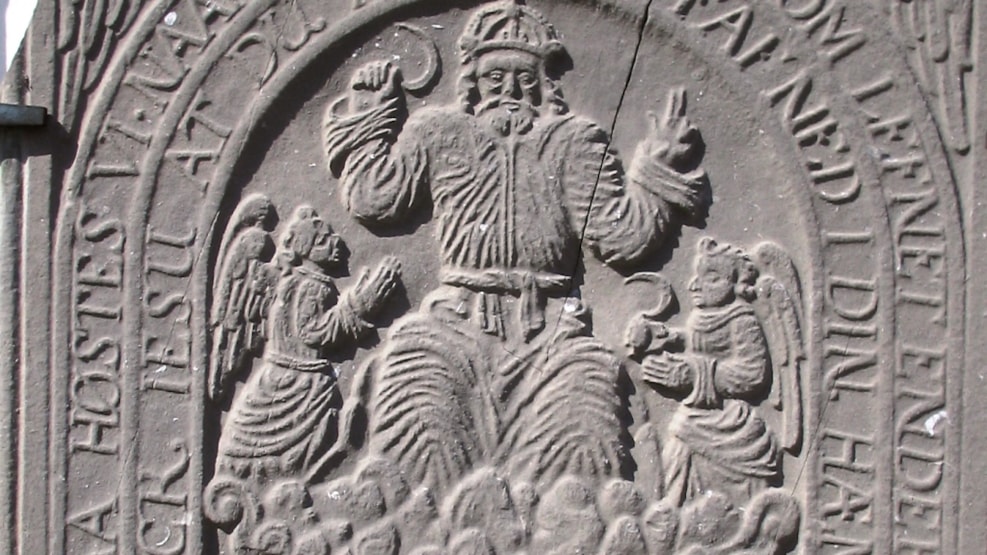 Kommandørsten - Rømø
Along the wall north of the churchyard on Rømø is a unique collection of characteristic tombstones for the ship commanders of the island.
The commander brought the stone from the area around the entrance to the Rhine, where a Dutch artist had decorated it. Several of the tombstones picture the commander with his family. The place for the date of death was left empty, to be carved after the commander died.
Destination Sønderjylland
VisitSønderjylland © 2023