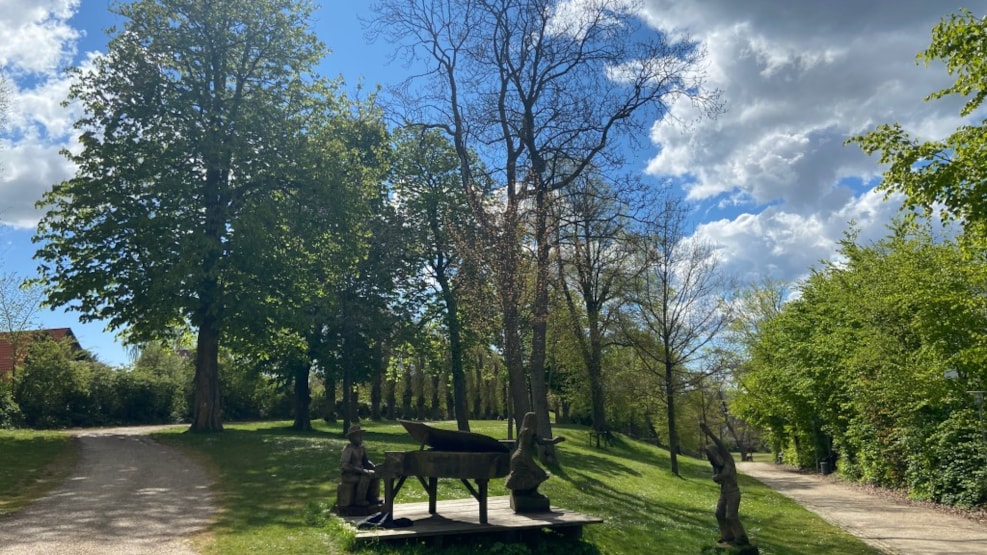 Kløften Park
Enjoy the peace and quiet in Kløften Park, which is transformed every year to a festival-ground for the popular Kløften Festival.
The unique park lies along Christiansfeldvej in Haderslev. Kløften is a long and narrow park, which lies in a rather hilly terrain, and this can make some of the paths rather steep. In the park you will find many old, large trees, providing shady areas and an intimate environment, as well as tables and benches, so you can rest and enjoy the nature. Kløften is a more intimate and calm park, as it is far less visited than the more popular and open Dampark.
Towards the east, the park is dominated by the famous Red Water Tower, which is also the landmark for the annual Kløften Festival, where thousands of happy locals and tourists come together in Kløften Park for three days of partying and good music.
When the park is not occupied for Kløften Festival you can take a stroll, walk your dog or perhaps try your hand at a game of Disc Golf on the Disc Golf track, winding its way through the entire park.
Destination Sønderjylland
VisitSønderjylland © 2023