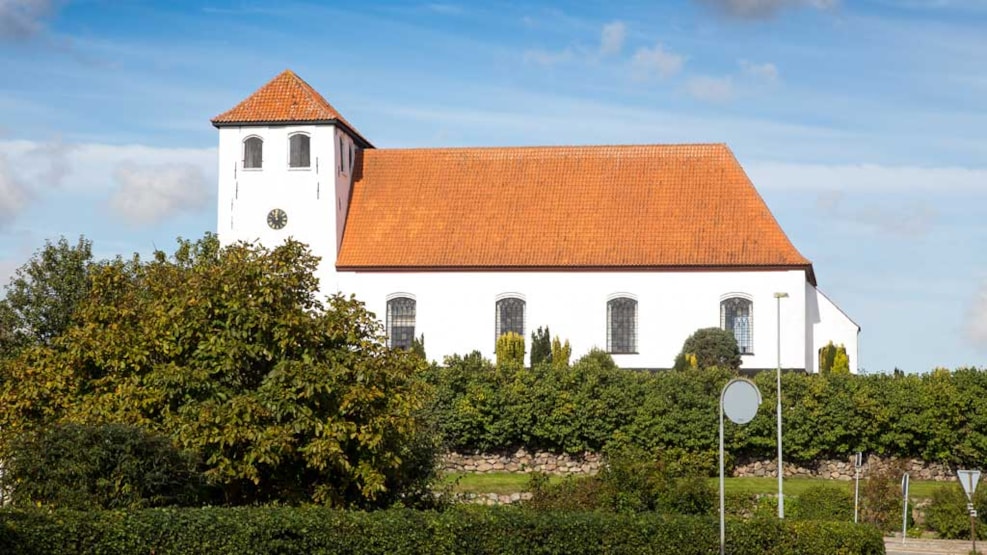 Ketting Kirke
Ketting Church with the powerful tower, towers over the other houses in the town. The church is built on a man-made elevation in the 12th century with small windows and a very wide and high tower, which may have served as a fortress and fortification.
Of the original church, only parts of the tower remain, as there have been a number of alterations and a very extensive restoration in 1773. However, they have chosen to reuse the old furniture and from 1773 a closed chair is also seen in the porch, where women there had given birth sat while the pastor read them into the church.
The walls of the church tower are 120 cm thick at the bottom and 60 cm at the top and the tower has been used for storing gunpowder from 1851-54.
In the cemetery there are tombstones and memorials for the fallen in the 1st Schleswig War and the War in 1864, where Ketting School which was located in Smedegade 38 served as the hospital. There is also a memorial pillar for the 27 fallen in World War I.
If the church is not open; feel free to call the deputy chairman 2825 1487 - if he is at home, he is happy to open
Destination Sønderjylland
VisitSønderjylland © 2023