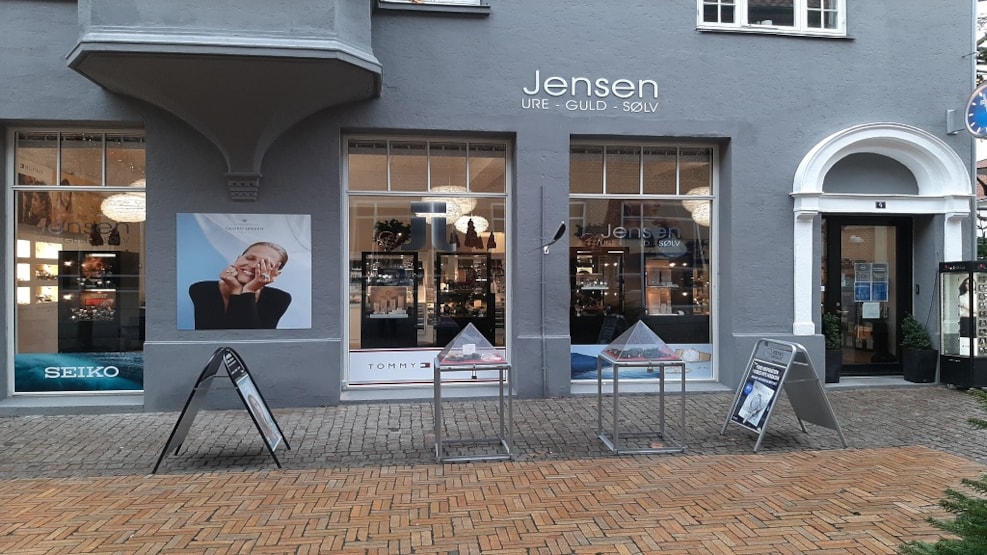 Jensen Ure-Guld-Sølv
Jensen Ure, Guld & Sølv - jewely and watches in the middle of Aabenraa.
We are a privately owned specialty store that deals with watches, gold and silver. After many years in our own building on the pedestrian street, we have moved to new large premises, right in the heart of the pedestrian street in Aabenraa. It has made room, and our wonderful products are now presented in the best way and can tempt even the most discerning customer at any time.
Our staff is always equipped with professional knowledge within the industry and can answer everything that you as a customer need to know. We have our own workshop and can therefore be helpful with repairs and other things within a manageable time. Our store always has the latest in our brands, and you are very welcome to be inspired and tempted by our large selection.
Destination Sønderjylland
VisitSønderjylland © 2023