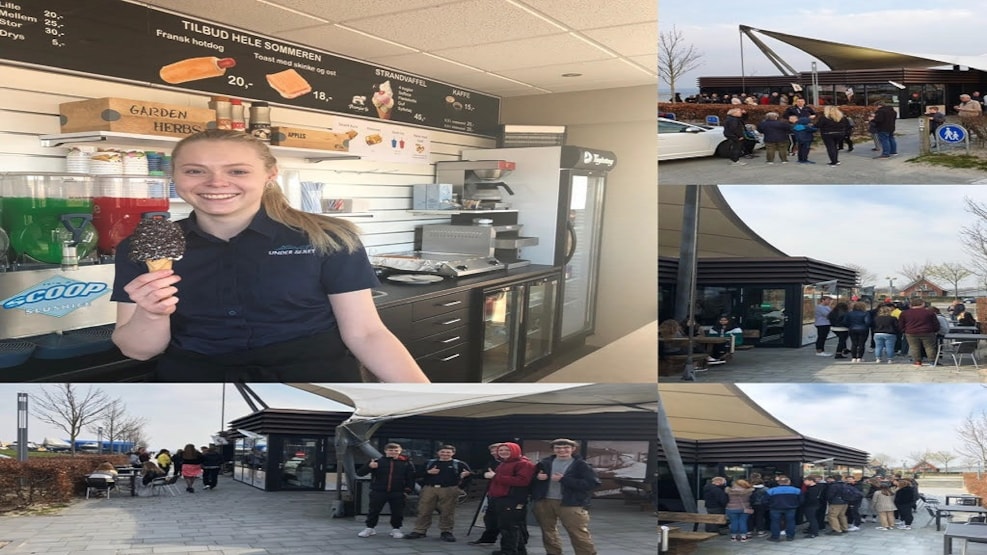 Ice cream parlor at Restaurant Under Sejlet
Restaurant Under Sejlet is located on the Southern Beach in Aabenraa. With stunning views, the location is lovely in summer and winter.
In the Ice Cream parlour at Under Sejlet they sell old-fashioned ice cream, a large selection of ice cream on the stick, soft ice, slush ice, French hot dogs, toast, sausages and bread, french fries, snack basket and cold drinks during the summer month.
Destination Sønderjylland
VisitSønderjylland © 2023