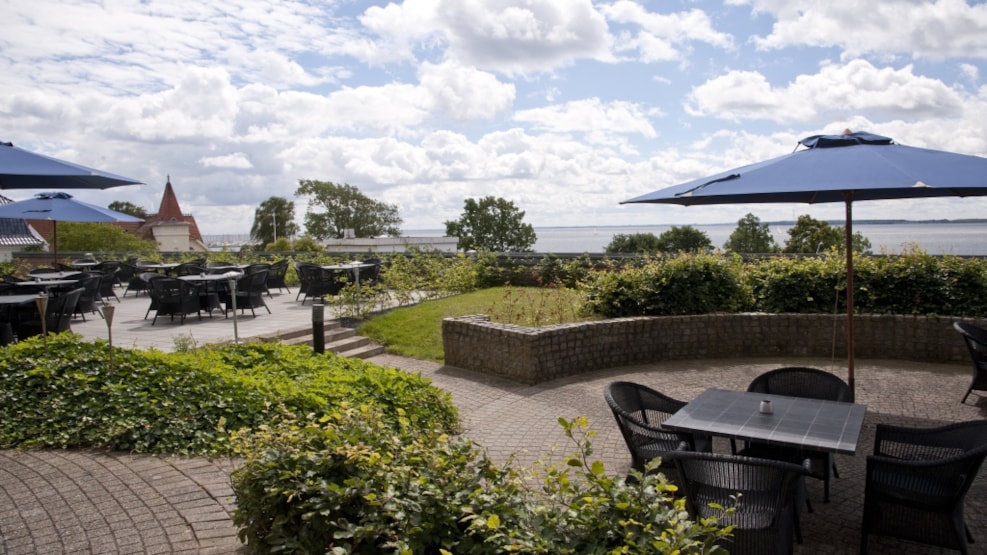 Green Experience
Hotel Sønderborg Strand - Conference
Welcome to Hotel Sønderborg Strand.
Welcome to Hotel Sønderborg Strand and some of Sønderborg's finest conference and meeting facilities. We offer 95 well-equipped rooms as well as meeting facilities to accomodate 2 and up to 500 guests. Our biggest room, " Sønderborg Teater", is built as an auditorium for 500 persons. We also have 5 plenary meeting rooms as well as group rooms.
All our meeting rooms are fully equipped and include an automated screen, ceiling-mounted projectors, load speakers, wireless broad band, and everything else in a functional meeting room. All group rooms are equipped with 40" flat screens. Our specially trained Meeting Designer will accomodate your meeting so that you obtain optimum results. And we can tailor your meeting / course to fulfil all your requirements, for example include personalized breaks, ice-breakers, events - and lots of good advice.
Try us out at Hotel Sønderborg Strand, idyllically situated with direct access to the beach and only 250 metres from the pulsating heart of the town.
Destination Sønderjylland
VisitSønderjylland © 2023