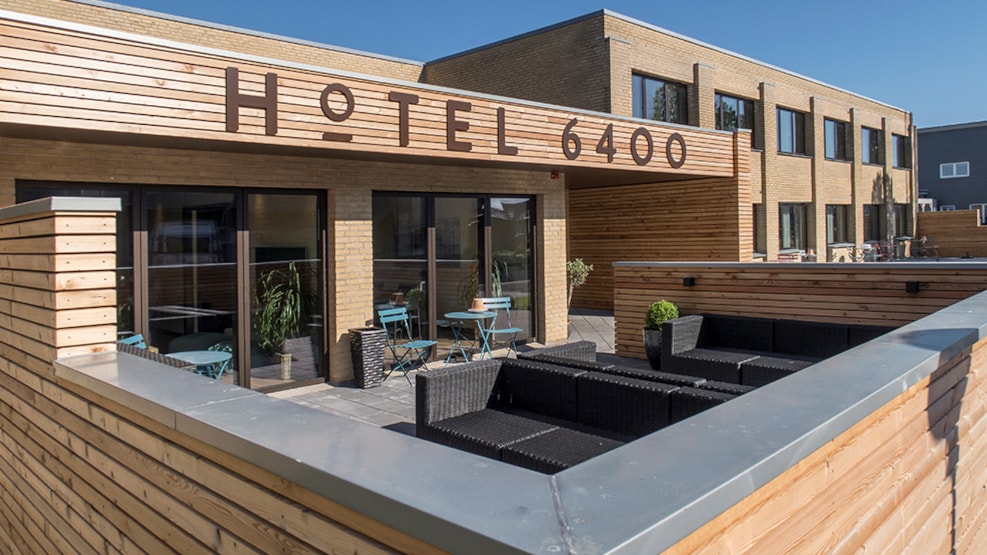 Hotel 6400
Welcome to Hotel 6400.
Welcome to three-star minimalism on all levels. Even the name is reduced to the city zip code. And the letter o in the logo should illustrate a - minimalist-sleeping guest. Says the designer of the logo. But in addition to minimalism, the ambition is also to be a hotel that creates the maximum atmosphere spiced with a cool, casual and modern lifestyle. And the price for an overnight stay with breakfast; Yes, it is also quite minimalistic. 
The hotel is located on the outskirts of Sønderborg close to forest and beach; But only about 2 km from the vibrant life of Sønderborg city center. We are the hotel for you who wants value for money on accommodation and want money left for adventures in the local area. And whether you come privately or as a business traveler, your stay must be a positive surprise that will make you want to return. We cooperate with a number of restaurants in the area where you can enjoy either lunch or dinner.
Destination Sønderjylland
VisitSønderjylland © 2023