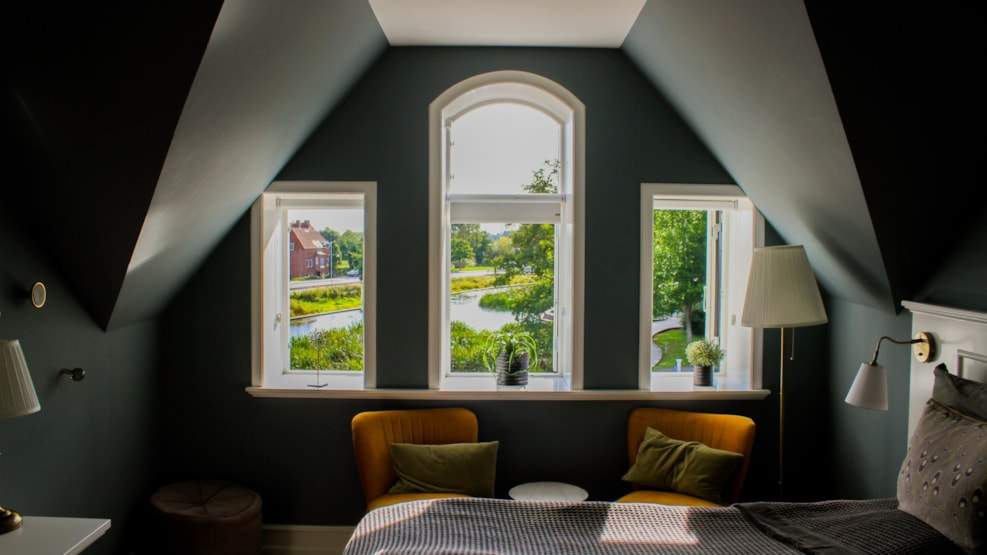 Hostrups Hotel - Restaurant - Tønder
On the cobbled Søndergade in the heart of Tønder is the historic Hostrups Hotel with charming views of Mølledammen.
Hostrups Hotel has undergone a thorough renovation in 2019. During the renovation, several elements from ancient times have appeared - we have tried to include them in the new hotel, in combination with a modern hotel of high quality.
The soul is preserved and the result appears as a cozy boutique hotel, tastefully decorated with 25 double rooms, Wine & Tapas bar, Lounge, Restaurant and banquet hall.
When the weather allows it, we also serve on our terrace by Mølledammens kan. Here you enjoy a good glass of wine, a tapas, and a classic lunch. Inside you can choose whether you want to sit in the rustic Restaurant W, decorated with Wegner's classic furniture or in our atmospheric conservatory with a fireplace, mirrors and plants a lot.
In the Wine & Tapas Bar you can sit back in soft furniture by the fireplace with a delicious tapas dish and a good glass of wine or coffee & cake.
Hostrups Hotel is also the obvious setting for life's big parties; Wedding, Anniversary, reception, memorial service or meetings and conferences. We can accommodate up to 110 guests in the ballroom.
Destination Sønderjylland
VisitSønderjylland © 2023