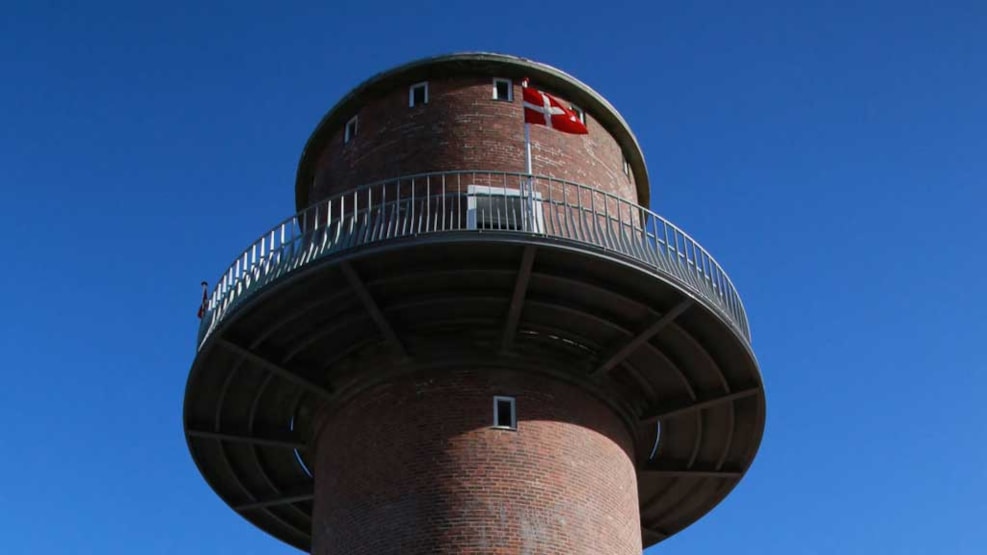 Højer Water tower
Hojer Water Tower was built in 1934
The 20 meter high water tower is located on one of the highest points in the city.
In early 2013 Højer Lokalråd (Hojer Local Council) took over water tower from Tønder Water Supply, that no longer needed it. On April 30 the same year the 'Association Hojer Water Tower' was founded. As the only invited with a proposal, since Local Council launched a competition for the future use of the tower.
Hojer Local Council was responsible for the renovation and reconstruction project, which has cost about 300.000,- € The money was raised through Realdania campaign "Byggeriets Ildsjæle"(Building Enthusiasts), A.P. Møller Foundation, LAG-funds, SE Growth Fund and Tonder Commune. In September 2015 was the first part of the work completed and the tower was the transfer to the association and inaugurated on 26 September.
Now you can walk on a new 34 m long spiral staircase that's going from the bottom up in the former water tank, from which there is now access to a view from the balcony. It is possible to walk all the way around the tower. There is now opportunity to enjoy the view of the marsh landscape and the Wadden Sea with the islands of Sylt and Romo in clear weather. Among other visibility things are eight church towers, of which the two south of the border in Germany.
Destination Sønderjylland
VisitSønderjylland © 2023