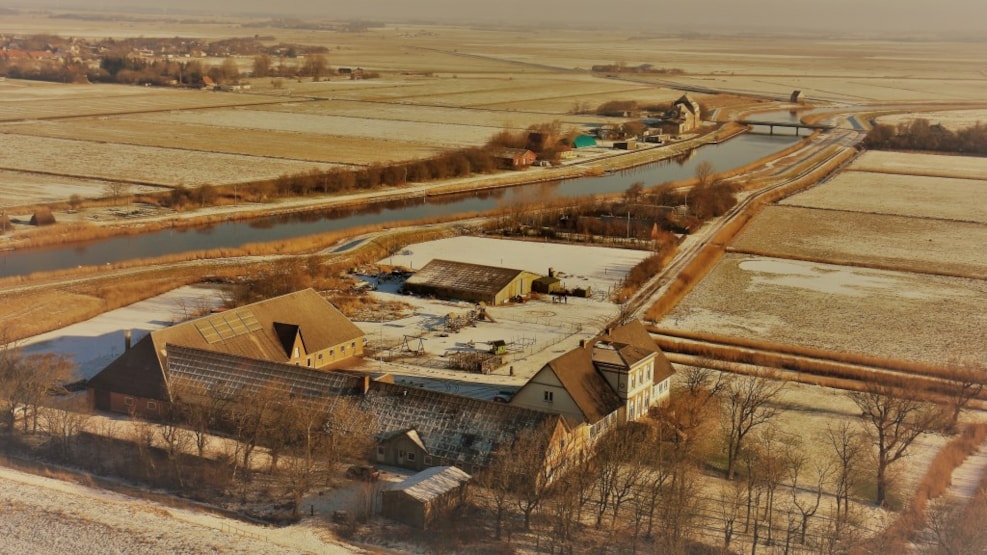 Hohenwarte - holiday on a farm - Højer
Hohenwarte is situated right in the middle of the stunning nature of the protected Tønder Marshland and only 2 km away from the Wadden Sea. Here you can experience the unique nature and fauna of the marshland.
Hohenwarte is run as a recreational farm, where you can pet the animals and go horseback riding.
The owners place particular value on delicious food, cleanliness and great service. A stay at Hohenwarte is an experience for families with children, but also for more adult guests, because the farm is placed close to the town Tønder and the lock of Højer.
Furthermore there are many fantastic artists in the area.
You can also host parties or training courses. Come here to be social or spend time by yourself. One thing is certain – you are always welcome to join in!
If you want a holiday you never will forget - come to Hohenwarte.
Destination Sønderjylland
VisitSønderjylland © 2023