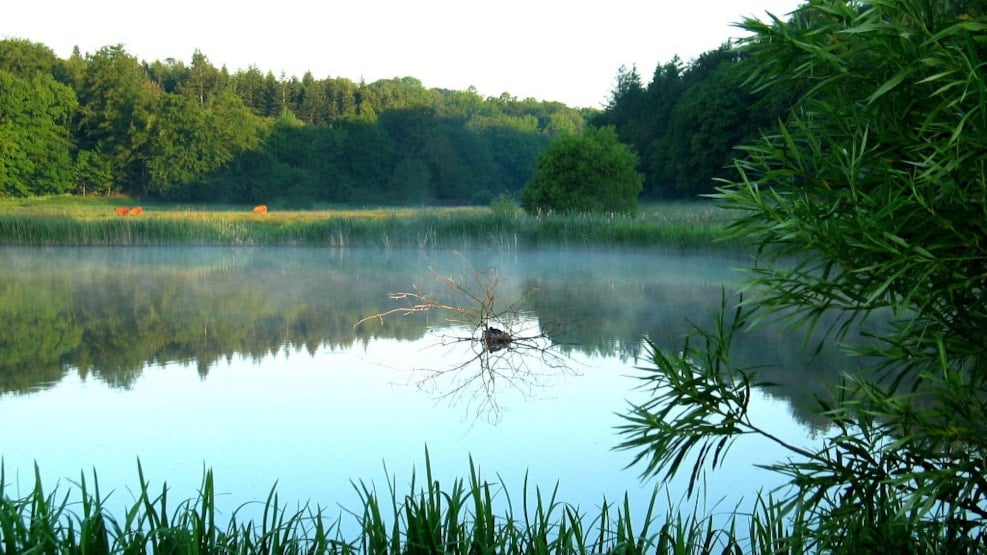 Hindemade - a lake recreated
A recreated lake surrounded by beautiful nature, walking paths and mountainbike trails.
Surrounded by wooded slopes is the lake district of Hindemade - but it was not always like this. In 1935, the area, which was previously a marshy area of ponds and meadows, was cut off from Haderslev Dam with a dyke. The water was drained by means of canals and pumps, to leave cultivable land and pasture. Drainage and subsequent cultivation over the next 60 years lowered the ground level of Hindemade by almost 1,5 meters. In 1994, drainage ceased, and instead approximately 47 hectare of meadows were submerged. Subsequently, the area has developed into a superb scenic beauty spot for the benefit of animals and people alike.
A bird-watching tower to the south-west of the lake lets you observe the abundant bird life of the area - or just enjoy pleasant views of the lake.
The name "Hindemade" actually means "the meadow of hinds" - i.e. female deer. You might not encounter any large deer here, but there is a good chance you'll see some roe deer in the meadows and along the fringe of the woods around the lake.
Destination Sønderjylland
VisitSønderjylland © 2023