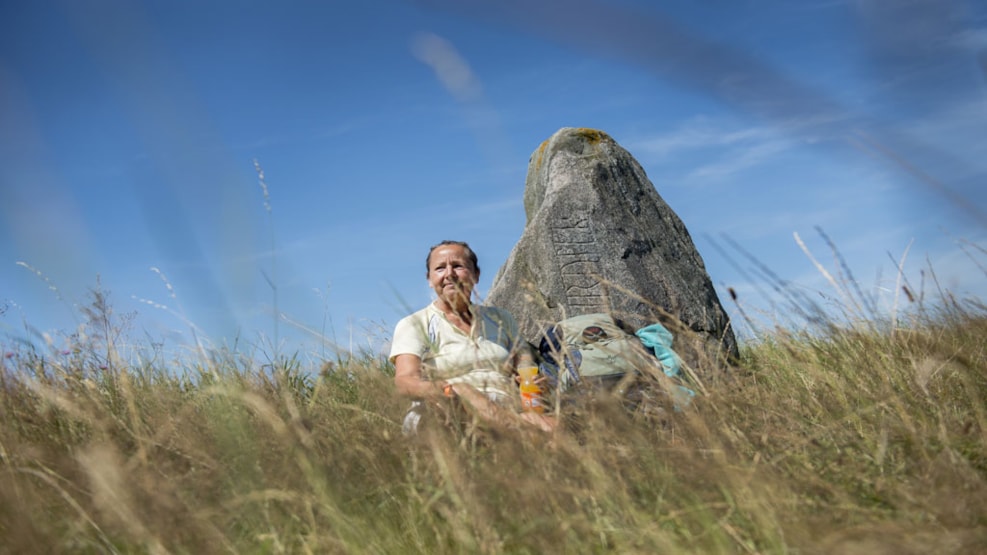 Hærulfstenen
One of the two remaining south Jutlandic runic stones - the Haerulf Stone - dating from the year 900.

It is one of the oldest in Denmark.
A German prince removed the stone to Potsdam, near Berlin, in 1864 and placed it in the park of Dreilinden royal hunting lodge.
It was returned to Denmark in 1952.
The stone is inscribed with a single runic word - (Haerulf), which is likely a man's name.
Destination Sønderjylland
VisitSønderjylland © 2023