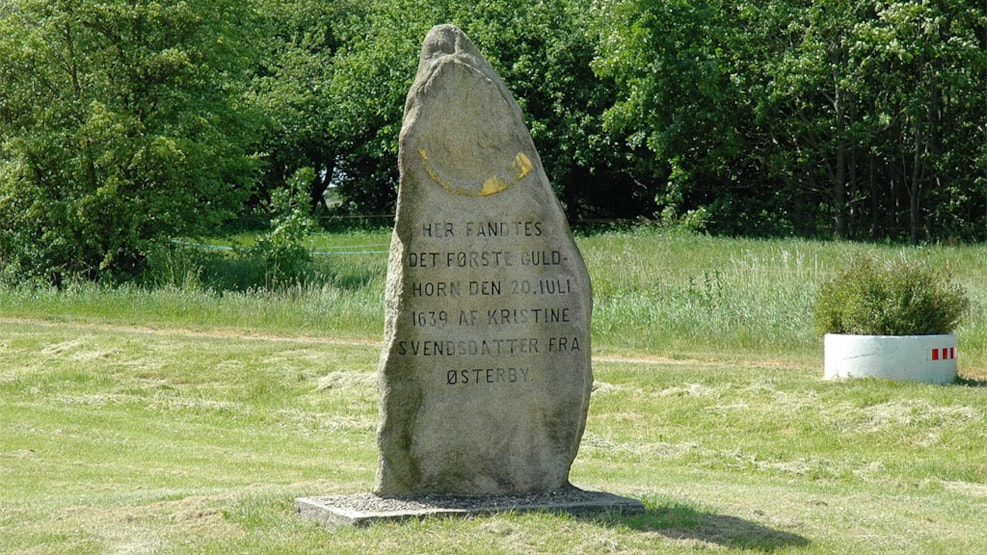 Guldhornsstenene - Tønder
The famous Golden Horns were found at Gallehus, the first by a lace maker, Kjerstine Svendsdatter, in 1639, and the second in 1734 by Erik Lassen, a small farmer.

The sites are marked by memorial stones. The horns likely dated from about 400 AD and were probably used as part of some sort of religious ceremony.

They were sent to the Royal Treasury in Copenhagen for safekeeping but were stolen in 1802 and melted down.

Copies can be seen in Tønder Museum.
Destination Sønderjylland
VisitSønderjylland © 2023